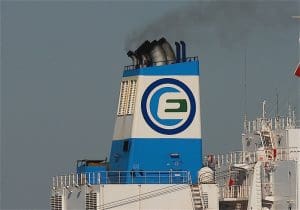 ANTWERP, Belgium, 14th October 2014 – The executive committee of Euronav NV  (EURONEXT: EURN) today announced that it has signed a new USD 340 million senior
secured credit facility led by ING Bank NV acting as sole Bookrunner and together with  Citibank NA, Danish Ship Finance A/S, DnB Bank ASA and KBC Bank NV acting as Mandated Lead Arrangers whilst Belfius Bank NV, BNP Paribas Fortis NV, Deutsche bank AG and ITF  International Transport Finance Suisse AG are acting as Lead Arrangers. ING is also the
facility agent.
The credit facility comprises of (i) a USD 192 million term loan facility and (ii) up to USD  148 million non-amortising revolving credit facility.
The facility will be available as from today for the purpose of (i) refinancing 4 Suezmax
vessels: the Cap Felix (2008 – 158, 765 dwt), the Cap Theodora (2008 – 158, 819 dwt), the
Felicity (2009 – 157, 667 dwt) and the Fraternity (2009 – 157, 714 dwt) which were financed
under the USD 300 million loan agreement dated 3 April 2009; (ii) financing the acquisition
of four VLCCs announced on 8 July 2014 which will be delivered before the end of the
second quarter of 2015; and (iii) Euronav's general corporate and working capital purposes.
The credit facilities have 7 years maturity as from the date of signing at a rate of LIBOR
plus a margin of 225 bps and have similar financial covenants as the existing facilities.
This credit facility will be secured by the above mentioned 4 Suezmax and 4 VLCC vessels.
Announcement of third quarter results 2014 brought forward to Thursday, 16 October 2014
Regulated information within the meaning of the Royal Decree of 14 November 2007