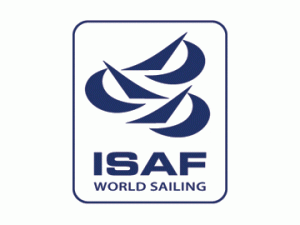 15 October 2014 – Taylor Canfield (ISV) has reclaimed the World # 1 position in the open rankings whilst Camilla Ulrikkeholm (DEN) holds on to the World #1 position in the Women's rankings.
Open Rankings
Taylor Canfield (ISV) and Ian Williams (GBR) have once again exchanged places on the ISAF Open Match Race Rankings with the 2013 World Champion, Canfield returning to the World #1 position.
With two Alpari World Match Race Tour events counting to this ranking release it was 2-0 to Canfield as he defeated Williams in the final in Chicago, USA and at the inaugural Dutch Match Cup in Lelystad, The Netherlands. Canfield is on a roll as he continues his quest for a second world championship title, also securing a win at the ISAF Grade 2 Chicago Grand Slam.
Mathieu Richard (FRA) and Bjorn Hansen (SWE) hold steady at World #3 and World #4 respectively whilst Philip Robertson (NZL) makes a return to the top five after finishing sixth at the two World Tour events.
The Oakcliff International was the only ISAF Grade 1 event for this ranking release and the title went to Staffan Lindberg (FIN). Eric Monnin (SUI) picked up the bronze medal which, combined with wins at the ISAF Grade 2 Teamwork Geneva Match Race and the Grade 3 Swiss Open plus tenth place at the Chicago Match Cup, moves him up five places to World #6.
With a plethora of Grade 3, 4 and 5 regattas included in this ranking release there are plenty of changes down the list.
Click here for the Open Rankings.
Women's Rankings
The top three of the ISAF Women's Match Race Rankings remain unchanged so Camilla Ulrikkeholm (DEN) holds on to the World #1 position once again. Anna Kjellberg (SWE) and Stephanie Roble (USA) are World #2 and World #3 respectively.
Lotte Meldgaard Pedersen (DEN) claimed the ISAF Grade 1 Sheboygan Women's Match Race International, the penultimate event of the 2014 WIM Series, and moves up one place to World #4. The Danish skipper beat Roble for the title but only counts seven scores from the maximum eight which is affecting her overall position.
Caroline Sylvan (SWE) moves up two places to World #5 after claiming fourth place in Sheboygan.
Two ISAF Grade 3 national championships are included in this ranking release and there are new champions crowned in Australia and Finland.
Katie Spithill is the 2014 Australian National Champion. The 2007 ISAF Women's Worlds silver medallist hasn't competed at a graded event since she won bronze at the 2013 ISAF Worlds and now counting scores from two regattas rockets up the rankings 33 places to World #23. Milly Bennett (AUS) came in second with Sarah Parker completing the podium. Bennett's position at World #8 remains the same but Parker makes her rankings debut at World #63.
The 2014 Finnish Women's Match Racing Champion is Martina Karlemo who moves up 33 places to world #35.
Click here for the Women's Rankings
ISAF World Match Race Rankings
Match racing – Open – Wednesday 15 October 2014
Match racing – Women – Wednesday 15 October 2014
"Jo"