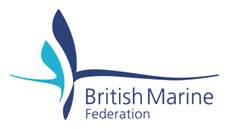 The prestigious DAME Award 2014 nominated finalists have been announced, with British design and innovation shining through as UK products account for nearly a quarter of the 45 selected entries. As the world's number one international design competition for new marine equipment and accessories, it recognises new products that could make a genuine difference in the market.
Out of the UK finalists six of the entries come from member companies of the British Marine Federation (BMF). This includes the latest innovations from Lumishore, Makefast Ltd, Exposure Marine, Allan Brother and Spinlock.
Nomination alone for the internationally renowned Awards highlights a business as a trendsetter for the next generation of product development. All entries have already been rigorously assessed on every aspect of design, from function to aesthetics and from packaging to end product.
Eifrion Evans, CEO of Lumishore remarks: "Being nominated for a DAME Award by such a highly respected jury is a true testimony to the innovation, pioneering technology and unique design behind our nominated product – the Lumishore EOS Colour Change Underwater lighting system.  The latest DAME nomination highlights UK innovation and further confirms Lumishore is setting the direction for the next generation of underwater lighting systems."
The finalists will now go on to a final stage of judging. The panel of industry experts will eventually choose up to seven category winners and one overall winner. They will be announced during the Breakfast Briefing on the opening day of Marine Equipment Trade Show (METS), taking place 18-20 November 2014 in Amsterdam RAI. Throughout the duration of the event both the nominated and winning products will be on display to the visiting 20, 500 professionals from over 39 countries across the globe.
Sarah Dhanda, Senior Federation Director of the British Marine Federation comments: "The DAME Awards offers a greatplatform to promote a pioneering British marine industry. With finalists selected from a total of 116 entries from 23 nationalities, the strength of British design has been reinforced. These UK companies are competing on a global scale with leading names in the industry. The innovation seen in their products reflect Britain's long heritage of cutting-edge technology and design."
Nigel Crane, OEM Sales Manager Europe of Garmin and Chair of the International comments: "It's great to see that UK companies are back in business, leading the way with the greatest number of nominations for this year's prestigious DAME award for innovation & design at the forthcoming METS show.  This just goes to show that once again UK companies are investing in the future with leading design and innovation for the marine leisure industry."