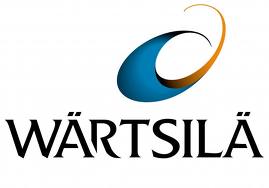 Wärtsilä Corporation INTERIM REPORT 23 October 2014 at 8.30 a.m. local time
WÄRTSILÄ INTERIM REPORT JANUARY-SEPTEMBER 2014
GOOD DEVELOPMENT IN ORDER INTAKE AND PROFITABILITY
This release is a summary of Wärtsilä's Interim Report January-September 2014. The complete report is attached to this release as a pdf-file. It is also available at http://www.wartsilareports.com/en-US/2014/q3/frontpage/ and on the company website at www.wartsila.com.
THIRD QUARTER HIGHLIGHTS
– Order intake increased 21% to EUR 1, 309 million (1, 086)
– Net sales decreased 7% to EUR 1, 117 million (1, 199)
– Book-to-bill 1.17 (0.91)
– Operating result before non-recurring items EUR 142 million, or 12.7% of net sales (EUR 148 million or 12.3%)
– Earnings per share EUR 0.43 (0.48)
– Cash flow from operating activities EUR 68 million (139)
HIGHLIGHTS OF THE REVIEW PERIOD JANUARY-SEPTEMBER 2014
– Order intake increased 2% to EUR 3, 562 million (3, 487)
– Net sales increased 1% to EUR 3, 230 million (3, 203)
– Book-to-bill 1.10 (1.09)
– Operating result before non-recurring items EUR 373 million, or 11.5% of net sales (EUR 346 million or 10.8%)
– Earnings per share EUR 1.16 (1.24)
– Cash flow from operating activities EUR 240 million (261)
– Order book at the end of the period increased 5% to EUR 4, 674 million (4, 455)
WÄRTSILÄ'S PROSPECTS FOR 2014 REVISED
Wärtsilä estimates its profitability for 2014 (EBIT% before non-recurring items) to be 11.5-12.0%. Previously profitability was expected to be around 11.5%. Wärtsilä reiterates its expectation that net sales will grow by around 5%.
BJÖRN ROSENGREN, PRESIDENT AND CEO
"The third quarter was characterised by the strong development in order intake. In the power generation markets customers are gradually beginning to commit to investments. The improved activity levels especially for smaller orders, combined with the 139 MW order we received from Mexico and the 112 MW order from North Dakota, resulted in a 47% increase in Power Plants' order intake. In the marine markets the recent activity in LNG and LPG carriers has supported the ordering of gas handling systems. The 24% increase in Ship Power's order intake was further enhanced by good activity in the cruise markets. I am confident that the positive trend in order development will continue during the upcoming quarter.
Third quarter net sales and profitability developed in line with our expectations. I am especially pleased that Services' net sales grew by 9%, which shows that our focus on growth is paying off. Profitability reached 12.7% partly thanks to the ongoing efficiency program, which resulted in savings of EUR 10 million in the third quarter. Profitability has developed well thus far in 2014, reaching 11.5% for the period January-September, and consequently we raise our full year profitability guidance to 11.5-12.0%."
KEY FIGURES
MEUR

7-9/2014

Restated
7-9/2013

Change

1-9/2014

Restated
1-9/2013

Change

Restated
2013

Order intake

1 309

1 086

21%

3 562

3 487

2%

4 821

Order book at the end of the period

4 674

4 455

5%

4 311

Net sales

1 117

1 199

-7%

3 230

3 203

1%

4 607

Operating result (EBIT)1

142

148

-4%

373

346

8%

557

% of net sales

12.7

12.3

11.5

10.8

12.1

Profit before taxes 2

129

136

338

353

544

Earnings/share, EUR 2

0.43

0.48

1.16

1.24

1.98

Cash flow from operating activities

68

139

240

261

578

Net interest-bearing debt at the end of the period

277

534

276

Gross capital expenditure

75

84

134

Gearing

 

 

 

0.14

0.31

0.15

1 EBIT is shown excluding non-recurring items. Wärtsilä recognised non-recurring items related to restructuring measures amounting to EUR 1 million (8) in the third quarter and EUR 17 million (10) during the review period January-September 2014.  Non-recurring items amounted to EUR 20 million in 2013, of which EUR 11 million related to restructuring measures.
2 Earnings/share and profit before taxes for January-September 2013 and the full year 2013 include the sale of Wärtsilä's shares in Sato Oyj.
MARKET OUTLOOK
Power generation markets closely follow global macro-economic development. Based on the difficult market situation seen during the three first quarters of the year and the revised GDP forecasts for 2014, the overall market for liquid and gas fuelled power generation is expected to continue to be challenging. Ordering remains active in emerging markets, which continue to invest in new power generation capacity. Furthermore, the current market situation is creating pent-up demand in certain emerging countries where investment decisions have been delayed. In the OECD countries demand is mainly driven by CO2 neutral generation and the ramp down of older, largely coal-based generation.
Overcapacity continues to affect the demand for traditional merchant vessels. Vessels are being scrapped at a younger age, which along with a more balanced fleet growth supports a gradual recovery in the freight market. In the offshore segment, the contracting of drilling units and certain support vessels is expected to continue to be at a lower level. The outlook for gas carriers remains positive, although the recent strong ordering volumes may affect activity in the short term. The importance of fuel efficiency and environmental regulations are clearly visible. The regulatory environment is also driving interest in gas as a marine fuel in the wider marine markets, a trend further strengthened in the US by favourable pricing.
The overall service market outlook remains stable, with positive developments in selected regions. An increase in the installed base offsets the slower service demand for older installations and the continued emphasis of merchant marine customers on reducing operating expenses. The outlook for services to offshore and gas fuelled vessels remains favourable. Demand for services in the power plant segment continues to be good. The interest in service agreements is strong in both of Wärtsilä's end markets. From a regional perspective, the outlook for the Middle East and Asia is positive, and is supported by interest in power plant related services. The outlook is also good in the Americas and in Africa.
ANALYST AND PRESS CONFERENCE AT 10.00 A.M. LOCAL TIME
An analyst and press conference will be held on Thursday 23 October 2014 at 10.00 a.m. Finnish time (8.00 a.m. UK time), at the Wärtsilä headquarters in Helsinki, Finland. The combined web- and teleconference will be held in English and can be viewed at the following address:
http://wcc.webeventservices.com/r.htm?e=860895&s=1&k=65BEF013C787E3A0BC58A93E09528E8E. To participate in the teleconference please register at the following address: http://emea.directeventreg.com/registration/17563899. You will receive dial-in details by e-mail once you have registered. If problems occur, please press *0 for operator assistance. Please use *6 to mute your phone during the teleconference and the same code to unmute.
An on-demand version of the webcast will be available on the company website later the same day.
For further information, please contact:
Marco Wirén
Executive Vice President & CFO
Tel: +358 10 709 5640
marco.wiren@wartsila.com
Natalia Valtasaari
Director, Investor Relations
Tel: +358 40 187 7809
natalia.valtasaari@wartsila.com
For press information, please contact:
Atte Palomäki
Executive Vice President, Communications & Branding
Tel: +358 10 709 5599
atte.palomaki@wartsila.com
Wärtsilä in brief
Wärtsilä is a global leader in complete lifecycle power solutions for the marine and energy markets. By emphasising technological innovation and total efficiency, Wärtsilä maximizes the environmental and economic performance of the vessels and power plants of its customers. In 2013, Wärtsilä's net sales totalled EUR 4.7 billion with approximately 18, 700 employees. The company has operations in more than 200 locations in nearly 70 countries around the world. Wärtsilä is listed on the NASDAQ OMX Helsinki, Finland. www.wartsila.com