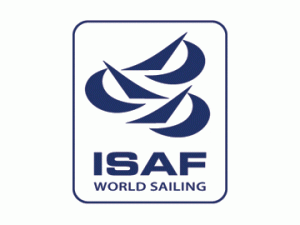 27 October 2014 – Issued on behalf of ISAF – The 2014 ISAF Annual Conference will take place in Palma de Mallorca, Spain from 1-8 November 2014.
ISAF Committee, Sub-committee and Commission members will head to Palma where they will be joined by ISAF Member National Authorities (MNAs), Class Associations, sailors, event organisers, boat manufacturers and many more.
More than 500 delegates will be in attendance to share ideas, stories and to discuss the future of sailing.
Over 200 submissions have been submitted by Committees, MNAs and Class Associations proposing changes to existing policies, regulations or rules as well as looking to introduce new ones. All submissions and topics will be discussed at Committee, Sub-committee and Commission meetings commencing on 1 November. From the Coaches Commission to Oceanic and Offshore Committee, all will consider submissions and other areas relevant to them.
The recommendations and opinions of these expert committees come together at the meeting of the Council, the final decision making body of ISAF, on 7 and 8 November. The Council will discuss the recommendations from the committees and will either approve, reject or defer.
The MNA forum on Wednesday 5 November provides a chance for MNAs to build networks with Event Organisers, Continental Federations, ISAF Connect to Sailing Partners, Class Associations, event organisers, boat manufacturers, other MNAs and race officials.
On Tuesday 4 November Palma will play host to the 2014 ISAF Rolex World Sailor of the Year Awards. A diverse collection of male and female sailors make up the 2014 nominees and they will be celebrated throughout the evening.
The male nominees feature Mat Belcher and Will Ryan (AUS), Peter Burling and Blair Tuke (NZL), Bill Hardesty (USA), Giles Scott (GBR) and James Spithill (AUS). The female nominees are Steph Bridge (GBR), Martine Grael and Kahena Kunze (BRA) and Charline Picon (FRA).
All will be vying for the coveted title of ISAF Rolex World Sailor of the Year.
To stay up-to-date with the ISAF Annual Conference, a live blog will be available from Saturday 1 November through to Saturday 8 November here http://www.sailing.org/follow/2014-annual-conference-blog.php
"Jo"