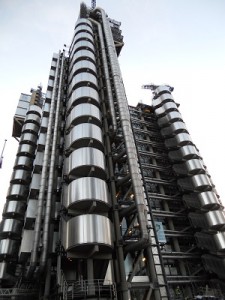 Monday 27 October 2014 Lloyd's has further enhanced its capital strength through the successful issue of a new £500m 10-year subordinated bond last week. (source: Lloyd's of London)
The bond attracted c£1bn of orders from investors within a few hours of being offered on 23 October. The level of interest allowed Lloyd's to adjust the price of the bond down slightly. The final pricing was at UK Government 10-year Gilts plus 268 basis points.
The new bond counts as Tier 2 capital and is being used to refinance two existing bonds that Lloyd's has announced its intention to redeem or made a tender offer to repurchase, totalling £330m. The issue also allows Lloyd's to create a stable form of capital which provides additional flexibility under Solvency II capital requirements and to support strategic initiatives.
John Parry, Interim Director, Finance said: "I am very pleased with the quality and level of interest from investors in the new bond. Against a backdrop of deep concern regarding the wider economy, the outcome is a testament to Lloyd's strong brand and financial position".