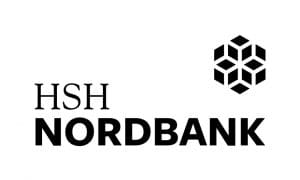 HAMBURG/KIEL HSH Nordbank is refinancing USD 400 million, thus strengthening its USD-based lending business. The large-volume "STRATUS ABF" refinancing carried out together with Mitsubishi UFJ Securities International is collateralised through aircraft loans pooled within the internal Restructuring Unit. The term of the refinancing is three years. Mitsubishi UFJ Securities International is part of Mitsubishi UFJ Financial Group.
STRATUS ABF is another transaction on the basis of the asset-based funding platform established by HSH in 2013. HSH Nordbank used the platform for the first time in October of last year to refinance USD 700 million. The former "OCEAN FUNDING" transaction is collateralised with a portfolio of around 30 ship loans. With this latest USD transaction HSH is expanding its refinancing basis in a further asset class together with a strong partner.
"This transaction demonstrates once again our ability to convince the market under persistently challenging conditions for refinancing USD loans by means of our assets", said Mark Bussmann, Head of Strategic Treasury at HSH Nordbank. 
HSH Nordbank was among Europe's leading providers of aircraft finance until 2011. In the wake of the EU's decision in 2011 HSH Nordbank discontinued its activities in this segment and transferred existing exposures to its internal Restructuring Unit.