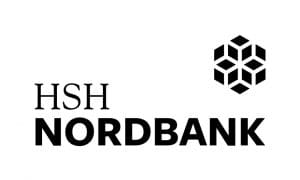 HAMBURG/KIEL During their extraordinary general meeting today, the shareholders of HSH Nordbank appointed Dr. Philipp Nimmermann (48) to the Bank's Supervisory Board.
He has been State Secretary in the Schleswig-Holstein Ministry of Finance since 20 October 2014. He takes over this office from his predecessor in the Kiel-based ministry, Mr Thomas Losse-Müller, who has resigned from the Supervisory Board due to his appointment as head of the Schleswig-Holstein state chancellery.
Shareholders at the extraordinary general meeting furthermore elected Mr Jörg Wohlers (55) to the Bank's Supervisory Board effective 1 January 2015. Until March 2012, Mr Wohlers was a member of the management board of Hamburger Sparkasse AG as well as deputy management board spokesman of HASPA Finanzholding. He will in the future represent "Sparkassen- und Giroverband für Schleswig-Holstein" on the Supervisory Board and will succeed Dr. Jürgen Allerkamp, who will leave the board at the end of the year to take over chairmanship of the management board of Investitionsbank Berlin.
There will also be a personnel change among the employee representatives on the Supervisory Board. Mr Dieter Randau, representative of the ver.di service sector trade union, has resigned his Supervisory Board mandate. His successor is to be Mr Klaus-Dieter
Schwettscher (56), member of ver.di's federal management board.