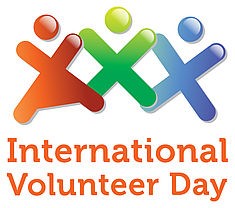 Today, 5 December, we celebrate International Volunteer Day, which was first instituted by the UN in 1985 for its member-States. We pay tribute to all those who continue to voluntarily strive to make a difference through their actions.
Here in Greece in 1982, in a voluntary bid to undertake to eliminate ship-generated marine pollution, Greek seafarers and shipowners joined to found HELMEPA, the Hellenic Marine Environment Protection Association.
Since then and still today, all those volunteers, people of the sea, not only honor their commitment but also promote the establishment of associations similar to HELMEPA in other countries. They therefore play a leading role in the international effort towards combining the environmental legislation on the one hand, and the voluntary resolution on the other, to protect the environment at all costs from man himself. A further six not-for-profit Associations (MEPAs) in six countries around the world are the members of the international association, INTERMEPA, which is headquartered in Greece.
This voluntary contribution is realized through the implementation of environmental educational programs that HELMEPA, and other associations like it, carry out each year, drawing the voluntary participation of thousands of children and teachers.
It is our most heartfelt wish that today's International Volunteer Day set the example, just as that set by the Greek maritime community, for land-based industries to follow suit, thus rendering the significance of volunteering a key goal for us all.