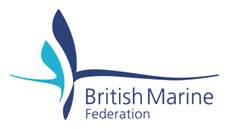 The government has fulfilled its commitment to starting two million apprenticeships in this Parliament, highlighting the role of apprenticeships in giving people the skills they need to get on and in supporting businesses of all sizes to grow their talent.
The Business Secretary Vince Cable announced 22 new employer-designed apprenticeships in professions, including boatbuilding. The employers, who are part of the government's trailblazer scheme, design apprenticeships to meet the needs of their industries making sure people have the right skills to get on in the world of work. Within this scheme, a new boatbuilding apprenticeship is being developed by employers working together to design standards in their occupations and sectors.
Co-ordinated by the British Marine Federation (BMF), the employer led group to encourage apprentices in the marine industry is lead by Berthon Boat Company. BMF member companies taking part include Sunseeker International, Princess Yachts, Pioneer Sailing Trust, Pendennis Shipyard, Fairline Boats, Broom Boats, Green Marine, English Harbour Yachts, RNLI, Windboats and Cockwells
The Business Secretary said: "Reaching the two millionth apprenticeship is testament to this government's commitment to apprenticeships and employers are a shining example of how apprenticeships give young people the chance to start a career and give businesses the talent to grow.
"This isn't just about numbers. From space engineering, to TV production, to boatbuilding, apprenticeships are the ticket to a great job and a route employers trust to access the skills they need."
For more information visit www.apprenticeships.org
About the British Marine Federation
The British Marine Federation is the trade association for the leisure, superyacht and small commercial marine industry.  With over 1, 500 members, it represents an industry worth £2.905 billion that employs almost 31, 000 people in the UK. Members are drawn from both the seagoing and inland sectors of the marine industry covering the leisure boat, hire fleet, commercial workboat and superyacht categories and supporting services. For more information about the work of the BMF and how to join, please visit the website at www.britishmarine.co.uk
Fifty five young people attended the recent BMF Graduation Ceremony at the PSP Southampton Boat Show, receiving their certificates from Sir Ben Ainslie.