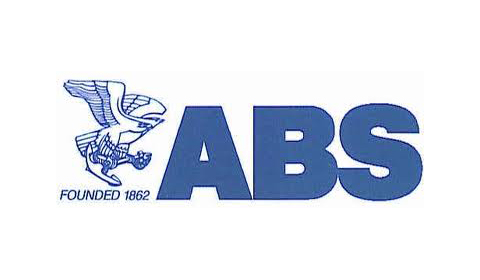 Extended work scope includes strength assessment of the new membrane type under sloshing loads.
(Houston) ABS, a leading provider of classification and technical services to the maritime industry, has granted extended general design approval for the KC-1 LNG cargo containment system (CCS). The new membrane type will be installed on newbuild LNG carriers currently on order for Korea Gas Corporation (KOGAS), the world's largest LNG importer.
The new LNG CCS design is a corrugated membrane type based on KOGAS' membrane containment system technology used for land-based LNG storage tanks. KOGAS developed the design concept for the KC-1 CCS in cooperation with the DSME, Samsung Heavy Industries and Hyundai Heavy Industries shipyards based in South Korea.
Beginning in 2005 and expanded in 2008 and 2013 to cover additional components, the work scope by ABS was extended to include a sloshing evaluation using sloshing model tests as part of the structural strength assessment of the new CCS type. The associated pump tower design and sloshing analyses have been reviewed in accordance with the ABS Guidance Notes on Sloshing and Structural Analysis of LNG Pump Tower, the ABS Guidance Notes on Strength Assessment of Membrane-Type LNG Containment Systems under Sloshing Loads and other applicable industry standards. In the final assessment of the containment system, ABS analyzed tank and ship motions, including the sloshing impact and fatigue loading, on an LNG carrier operating in North Atlantic wave conditions.
"We are pleased to extend general design approval to KOGAS for this innovative LNG cargo containment system, " says Dr. Hoseong Lee, ABS Vice President of Global Korea Business Development. "To support the safe emergence of the LNG market, ABS will continue to provide technical support to designers, shipowners and operators to achieve regulatory compliance and operational safety. This new membrane-type cargo hold system will be equipped to support the safe storage and transportation of LNG."
According to KOGAS, the basic concept of the KC-1 system is to minimize the effect on the insulation system by the hull and primary barrier deformation. The new system will use a 1.5-mm thick corrugated stainless steel 304L membrane as the primary and secondary barriers and polyurethane foam having a density of 115 kg/m3 as the insulating material. The proprietary membrane containment system technology has been tested for performance and reliability in cryogenic operating conditions and is being applied to 200, 000 m3 in-ground LNG storage tanks in the KOGAS Incheon LNG Receiving Terminal.
"We are delighted to have been granted final design approval by ABS for the KC-1 LNG containment system, " says KOGAS Executive Vice President and CTO of R&D, Dr. Young-Myung Yang. "We have been working closely with ABS for nearly a decade to conduct preliminary safety reviews and obtain design approval for this new LNG technology, which will be installed on recently ordered newbuild LNG carriers."
ABS is a pioneer in the safe transport and handling of gas and has extensive experience with the full scope of gas-related assets. ABS classed the largest LNG carriers in service, including the world's first LNG carrier, the Methane Pioneer in 1959. In 2013, ABS formed the Global Gas Solutions Team to respond to the rapidly escalating number of gas-related projects, including LNG and LPG transportation and the growing use of LNG and LPG as fuel for the commercial fleet.
With support from ABS' global technology centers, including the ABS Korea Energy Technology Center, the Global Gas Solutions team assists members and clients involved in all aspects of gas handling and the transport or use of gas as fuel.
About ABS
Founded in 1862, ABS is a leading international classification society devoted to promoting the security of life and property and preserving the natural environment through the development and verification of standards for the design, construction and operational maintenance of marine and offshore assets.