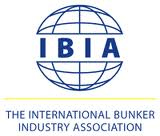 19 JANUARY 2015 – The Port of Gibraltar will be showcasing its bunkering and marine services at the International Bunker Industry Association (IBIA) Regional Forum on 24-27 February. The forum, which takes place at Gibraltar's Sunborn Hotel, will include a workshop on bunkering; a session focusing on mega yacht and leisure services; an overview of bunkering in the Mediterranean as well as updates on IMO's steps to improve fuel quality, IBIA's port charter initiative, visits to bunkering barges and a reception at the top of the Rock of Gibraltar. Speakers include representatives from Peninsular Petroleum, World Fuel Services, Intertanko, Vopak, Vemaoil and Aegean.
The Gibraltar Straits is a key European bunkering location with Alegerciras, Cueta, Tanger Med and Gibraltar collectively making up the largest supply hub in the Mediterranean.
IBIA Chief Executive Peter Hall said:
"Gibraltar is one of Europe's key bunkering hubs and holding our regional event here gives us an opportunity to show what IBIA is doing to help improve fuel quality, and through our training, help raise standards. We've put together an event to both educate and inform on the latest bunkering issues, which mixes the theoretical, practical and of course the social."
Gibraltar is a signatory to IBIA's Port Charter scheme designed to improve bunkering standards around the world. Signatories to the IBIA Port Charter are required to demonstrate that they have a licensing scheme for bunker suppliers in their port; that they are able to regulate and enforce their regulations covering bunkering operations; that there are sufficient qualified personnel working in the bunker supply chain and that they have effective testing regimes in place.
Commenting on the forum, CEO and Captain of the Port Commodore Bob Sanguinetti stated: "We are delighted to once again be working with IBIA in this case hosting a conference that will reflect the hard work that Gibraltar Port Authority and our operators put into the bunker industry, as well as reinforcing the prominence and high standards we have in place within the industry."
About IBIA
The International Bunker Industry Association (IBIA) exists to provide an international forum to address the concerns of all sectors of the international bunker industry; to represent the industry in discussions and negotiations with national and international policy makers, legislators and other groups and bodies; to review, clarify, improve, develop and endorse where appropriate, industry methods, practices and documentation; to increase the professional understanding and competence of all who work in the industry; to provide services and facilities for members and others as the Board shall from time to time consider appropriate.
IBIA gained consultative status with the International Maritime Organisation (IMO) in November 2005 and is represented at all relevant meetings.
IBIA actively seeks to involve is members through its Annual Convention by educating and motivating members to conclude on major issues and topics of the time, creating the "IBIA Position" to present to IMO.
IBIA champions the continued development of professionals within the bunker industry through its Bunker Courses and its Bunker Cargo Officer qualification. www.ibia.net
"Jo"