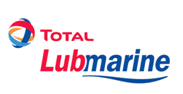 Total Lubmarine has received approval from Kemel, a key producer of stern tube seals and other marine sealing technology, for its Bioneptan range of lubricants. Total Lubmarine's Bioneptan range is composed of high quality synthetic biodegradable lubricants designed specifically for vessels' stern tubes. Bioneptan products are classed as environmentally acceptable lubricants (EALs) and comply with the US Environmental Protection Agency's 2013 Vessel General Permit (VGP) regulations for stern tube application. Bioneptan products are now being made available in all shipping hubs.
Bioneptan products are approved for use with all types of Kemel seals, of all diameters. They are particularly recommended for the lubrication of sliding rolling bearings within stern tubes. Offering outstanding viscosimetric performances, the lubricants perform in a wide range of operating temperatures, including especially low temperatures, and have outstanding anti-wear and anti-corrosion properties.
Total Lubmarine's Global Marketing Manager Serge Dal Farra said:
"Kemel's comprehensive approval comes after a year of demanding sea trials using the Bioneptan range on-board almost 200 vessels. Total Lubmarine technicians remained in close contact and co-operated strongly with Kemel throughout the trial period. Product engineer Arnaud Amiot also played a key role throughout the approval process."
Total Lubmarine offers a complete range of environmentally acceptable lubricants (EALs) for use with all marine oil-to-sea equipment interfaces.
Total Lubmarine's EALs are developed through its own extensive, in-house R&D that incorporates rigorous testing at all stages of development. Total's own worldwide Diagomar Plus lubricant analysis laboratories conducted 800 tests during the year-long vessel trial period to accurately assess and verify the behaviour of Bioneptan products.
Total Lubmarine provides the shipping industry with pioneering marine lubricants and greases. The company is dedicated to engaging in partnership with its customers to provide turnkey solutions to their lubricant needs. A genuinely local partner, with sales and technical support based in over 50 locations globally, Total Lubmarine provides one of the world's largest network of delivery hubs – supplying to over 1, 000 ports worldwide.