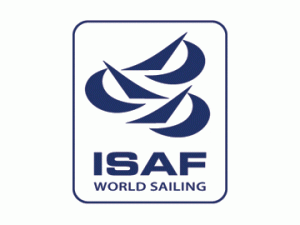 Friday 23 January 2015 – The Notice of Race for the 2015 ISAF Youth Match Racing World Championship set to be held in Swinoujscie, Poland from 15 – 19 September 2015 has been released
Click here to view the Notice of Race and click here to view the invitation form.
Organised by the Polish Match Tour in conjunction with the Polish Yachting Association and the International Sailing Federation (ISAF), this ISAF Grade W event will welcome 12 skippers racing in TOM28 boats.
In its second year following the successful 2014 inaugural edition (won by Joachim Aschenbrenner (DEN) the 2015 ISAF Youth Match Racing World Championship is open to competitors under 23 years old on 31 December 2015.
ISAF Member National Authorities may apply for an invitation for a skipper of their nationality by sending a completed entry form to ISAF no later than 30 April 2015.  ISAF will inform MNAs and skippers if they will be issued with an invitation no later than 15 May 2015.
Contact ISAF
ISAF Communications Department
Tel: + 44 2380 635 111
Email: marketing@isaf.com
Links
International Sailing Federation (ISAF)
www.sailing.org
About The International Sailing FederationThe International Sailing Federation (ISAF) is the world governing body for the sport of sailing.ISAF is made up of over 140 Member National Authorities (MNAs), who are its principal members, and responsible for the decision making process that governs the sailing world.

There are currently more than 100 ISAF Class Associations, ranging from the small dinghy classes for young people up to 60 foot ocean racers.

Sailing

Sailing is a lifetime sport enjoyed right across the world.

The sport encompasses a massive range of disciplines and events including Olympic sailing, offshore sailing, windsurfing, match racing, team racing, fleet racing and disabled sailing.

Sailing first joined the Olympic programme at the Paris 1900 Olympic Games. Sailing was back on the Olympic programme for the London 1908 Olympic Games and has been a part of every Olympic Games since.