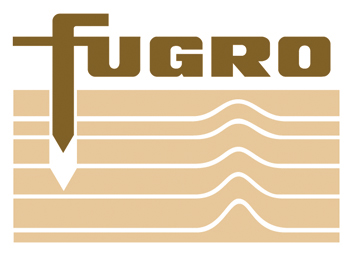 The importance of having a variety of capabilities in subsea services is the focus of a new campaign by Dutch geo-services company Fugro. Every two weeks throughout the remainder of 2015, Fugro Subsea will spotlight a different challenge faced by companies that develop, install and operate seabed assets such as wind turbine foundations, pipelines and platforms.
Addressing issues of logistics, efficiency, safety and the environment, Fugro's 'Subsea Ingenuity' initiative will identify familiar and not-so-familiar problems faced by the offshore industry and show how Fugro Subsea's solutions are addressing these issues around the world.
Rolling out the campaign, Director of Fugro Subsea, Steve Thomson, acknowledged the diverse capabilities required to deliver effective solutions: "Monitoring, inspecting and conducting often complex repairs at depths of up to 3, 000 metres calls for technical and engineering ingenuity. We want to demonstrate how our significant breadth and depth of capabilities allows us to develop and deliver solutions to specific problems, " he said.
Over the coming months, Fugro will use industry conferences and exhibitions, together with a variety of online and offline media to unveil a new subsea problem and solution every two weeks. Employees and customers are encouraged to identify their own examples of Fugro's vast range of subsea solutions, and a dedicated web page – www.fugro.com/problem-solved – will capture each example and track the campaign as it evolves. In raising the profile of subsea activities, constraints and methodologies around the world, Fugro aims to create a comprehensive overview of its global capability.
ABOUT FUGRO
Fugro creates value by acquiring and interpreting Earth and engineering data and by supporting its clients with the design, construction, installation, repair and maintenance of their infrastructure. Fugro works predominantly in energy and infrastructure markets offshore and onshore, employing approximately 12, 500 employees in over sixty countries. In 2013 Fugro's revenues amounted to € 2.4 billion; it is listed on NYSE Euronext Amsterdam and is included in the AEX-Index.