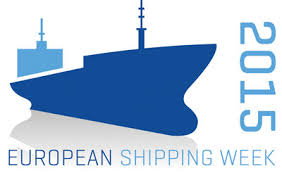 Kaspars Ozoliņš, State Secretary of the Latvian Ministry of Transport, Nikolaos Tsakos, CEO and a Director of Tsakos Energy Navigation EU and Chairman of INTERTANKO and John C. Lyras, President, Paralos Maritime Corporation S.A, Vice Chairman of the International Chamber of Shipping (ICS) and Member of the Boards of the Union of Greek Shipowners and ECSA, have all confirmed their participation at the flagship conference during European Shipping Week in Brussels 2-6 March.
Mr Ozoliņš will take part in the Institutional opening session along with Matthias Groote, Member of the ENVI Committee, European Parliament and João Machado, Director General DG Mobility and Transport, European Commission.
Mr Tsakos will be on the panel during the third conference session where the key topic of discussion will be about the competitiveness of the EU shipping industry. Mr Lyras will participate in the first session on 'Innovation' and will also be in the closing roundtable in his capacity as Vice Chairman of ICS. Session two will concentrate on competence within the shipping industry.
European Shipping Week is designed to encourage policy-makers from the main EU institutions to meet and engage with European shipowners and other stakeholders from the shipping sector to discuss key issues facing the industry. By collaborating in this way, a much more sustainable and globally competitive European shipping industry can be achieved.
"Jo"