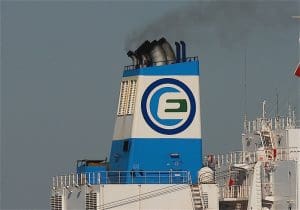 CONTRIBUTION OF CONVERTIBLE PREFERRED EQUITY ANTWERP
Belgium, 6 February 2015 – Euronav NV (NYSE: EURN & Euronext: EURN) announces that on 6 February 2015 its share capital was increased following the contribution in kind of 30 perpetual convertible preferred equity instruments issued on 15 December 2013 which resulted in the issuance of 9, 459, 283 new ordinary shares. That results in the following overview:

Announcement of unaudited fourth quarter results: Wednesday 11 February 2015
About Euronav
Euronav is an independent tanker company engaged in the ocean transportation and storage of crude oil. The company is headquartered in Antwerp, Belgium, and has offices throughout Europe and Asia. Euronav is listed on Euronext Brussels and on the NYSE under the symbol EURN. Euronav employs its fleet both on the spot and period market. VLCCs on the spot market are traded in the Tankers International pool of which Euronav is one of the major partners. Euronav's owned and operated fleet consists of 52 double hulled vessels being 1 V-Plus, 2 FSO vessels (both owned in 50%-50% joint venture), 26 VLCCs of which 1 in joint venture and 23 Suezmaxes (of which 4 in joint venture). The company's vessels mainly fly Belgian, Greek, French and Marshall Island flags. Regulated information within the meaning of the Royal Decree of 14 November 2007.