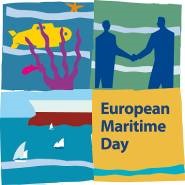 Athens 6 February 2015 – The Children's Drawing Contest of HELMEPAis dedicated to the European Maritime Day under the auspices of the Municipality of Piraeus
This year's Panhellenic Drawing Contest of the "HELMEPA Junior" program is placed under the auspices of the Municipality of Piraeus in the framework of the European Maritime Day 2015 and has the following theme:
"Ports, Coasts and Blue Seas" 
The European Maritime Day events are carried out every year in a different city aiming to raise awareness of the wider public on the importance of seas and oceans. This year the events are hosted between 28-31 May in Piraeus under the title "Ports and Coats – Gateways to Blue Growth".
HELMEPA Junior members throughout Greece are invited to send their artworks to HELMEPA by Friday 6 March 2015.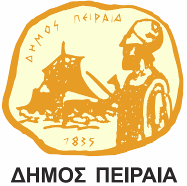 As in previous years, contestants' entries will be submitted in two separate streams according to the following age categories:
–      Children aged between 5 and 7 years and those children from Special Education Centers
–      Children aged between  8 and 12 years
Following the competition deadline, all the artworks received that fulfill the requirements will be uploaded onto the "HELMEPA Junior" website, where the Program's members will have the opportunity to vote for the top submissions.
The First Prize winning artwork in each category will be printed as a Poster and feature the names of each of the members of the winning Group together with that of their Volunteer Teacher, in both Greek and English. The poster will be widely disseminated from HELMEPA to the program's children-members and teachers and the Greek and international maritime community. In cooperation with the Municipality of Piraeus, copies of the posters will also be disseminated to visitors of the European Maritime day events. Commemorative Certificates will be presented to the children-members of the Groups that are awarded Second and Third Prizes.