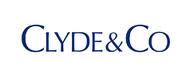 To access the PDF version of the newsletter, please click here.
Written by legal experts, Clyde & Co's Shipping Newsletter is a regular publication which reports recent legal developments and comments on issues of general interest within the marine sector.
In this issue:
The  "SANKO MINERAL" – Claim in rem issued following a court order to sell the vessel held to be valid – A party with a statutory right to an admiralty claim in rem, which had issued its claim after the Admiralty court had ordered the sale of a vessel, did not lose its right to enforce it – Bank of Tokyo Mitsubishi UFJ Ltd (Claimant) v Sanko Mineral (Defendant) and Glencore Limited (Cautioner) sub nom The "SANKO MINERAL" (2014)
By Peter Ward
The  "NISSOS AMORGOS" – Court dismisses P&I Club's claim for indemnity from the IOPC Fund 1971  – The English High Court held that the 1971 International Oil Pollution Fund was immune from a P&I Club's claim for indemnity as there was no contract between the parties that amounted to a loan or a transaction for the provision of finance – Assuranceforeningen Gard Gjensidig v International oil Pollution Compensation Fund (2014)
By Maurice Thompson and Joel Cockerell
The "GOLDEN ENDURANCE" – Court considers anti-suit injunction against Moroccan proceedings – The Court held that it was at least seriously arguable that an English law clause contained in an unsigned charterparty was incorporated into bills of lading, thus allowing for English proceedings to continue where there were associated foreign proceedings  – Golden Endurance Shipping SA v (1) RMA Watanya SA (2) AXA Assurance Maroc SA (3) WAFA Assurance SA (4) Dalia Comedex SA (2014)
By Simon Culhane and Conor McStravick
Recast Brussels Regulation – EU Regulation 1215/2012  – New rules on jurisdiction and the recognition and enforcement of judgments in civil and commercial matters apply in the EU since 10 January 2015
By Marcia Perucca
Emission Controlled Areas – New regulations for 2015 – From 1 January 2015, all vessels operating in emission controlled areas are prohibited from burning fuel with a sulphur content of more than 0.1%
By Martyn Haines
What's New?
The "LONGCHAMP" – Expenses incurred negotiating down a pirates' ransom demand allowable in general average – by Andrew Nicholas and Stephanie Morton
The "CHANNEL RANGER" – The Court of Appeal confirms some flexibility is to be retained over the incorporation of Law and Jurisdiction charterparty clauses into negotiable bills of lading  – by Andrew Bicknell and Jennifer Wheeler
Ebola: Effects on Shipping  – by Ed Mills-Webb and Harriet Thornton
New US Sanctions Against North Korea – by Douglas Maag
President Obama Announces Significant Easing of Cuba Sanctions – by Douglas Maag
EU clarifies its sanctions against Russia – by John Whittaker
For further information about any of the issues raised in this newsletter, please do not hesitate to speak to your usual contact or the authors listed herein. You can also email us at info@clydeco.com
Meet the team
Editors: Ed Mills-Webb,  Judith Pastrana