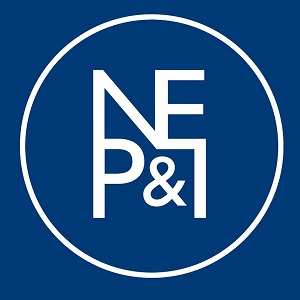 The 'A' rated 167 million GT North P&I club has produced a quick reference guide which aims to simplify European Union and United States sanctions legislation governing what can and cannot be shipped in and out of Iran.
'Current EU and US sanctions against Iran are incredibly complex and change frequently. They are a source of great confusion for shipowners and operators, who need to take great care when considering whether or not it is lawful to ship a particular cargo to or from Iran, ' says North's deputy director Mark Church.
The club points out that for any party wishing to trade with Iran or Iranian people, the onus is on that party to know the law and ensure that any goods being carried and any individuals or companies involved in the trade are not sanctioned or blocked, and that the activity is not sanctionable or otherwise prohibited.
In addition to facing enforcement action against the vessel, its owner and related parties, any ship breaching sanctions legislation will also have its P&I cover withdrawn in accordance with the club's sanctions' cesser rules.
'The purpose of this easy-to-use guide is to highlight the principal restrictions and prohibitions on cargoes in and out of Iran imposed by the EU and US, ' says Church. 'It is designed to speed up pre-fixture checks as well as to minimise the need for members to contact the club for advice on the subject'.
The US sanctions highlighted in the guide are those with extra-territorial effect and which therefore apply to non-US persons. For US persons, almost all trade is prohibited or restricted. North has also reminded members that they need to establish there are no designated persons involved in a prohibited trade, even where the cargo being carried may not itself be prohibited.
In December last year North issued a warning to the industry for owners and operators of tankers in the Persian Gulf area to be extremely wary when loading oil allegedly from Iraq when it may actually be smuggled out of Iran. On two occasions last year, vessels attempted to supply members' tankers via ship-to-ship transfer with crude oil documented as originating from Iraq when it had in fact been loaded in Iran.
The 'Iran Sanctions Quick Reference Guide' should be read in conjunction with North's 'Iran Sanctions Loss Prevention Briefing', both of which can be accessed via the Iranian sanctions area of the club's website. The website also contains new and updated briefings on Syrian and Russian / Ukrainian sanctions.
About
North, part of North Group, is a leading marine mutual liability insurer providing P&I, FD&D, war risks and ancillary insurance to 127 million GT of owned tonnage and 40 million GT of chartered tonnage. It is based in Newcastle upon Tyne, UK with regional offices in Greece, Hong Kong, Japan and Singapore. The Club is a leading member of the International Group of P&I Clubs (IG), with around 12% of the IG's owned tonnage. The 13 IG clubs provide liability cover for approximately 90% of the world's ocean-going tonnage and, as a member of the IG, North protects and promotes the interests of the international shipping industry. In February 2014 North completed a merger with Sunderland Marine, which operates within North Group as an independent regulated insurer guaranteed by North. Sunderland Marine is a leading insurer of fishing vessels, small craft and aquaculture risks. It is based in Durham with offices in Australia, Canada, the Netherlands, New Zealand, South Africa and North America.
"Jo"