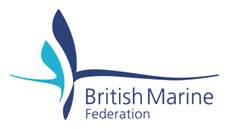 On Monday (23 February 2015) Britain stole the show at the prestigious Superyacht Design Symposim in Kitzbuhel, Austria. From the 17 ShowBoats Design Awards presented on the night, 12 included the work of nine British-based architect and design companies. 
The Awards aim to honour the creative talents behind the most innovative, elegant and inspiring new yacht designs for the world's leading yacht design studios. As such winners are chosen by an independent panel of yacht owners, senior yacht crew, naval architects, designers and stylists from within and outside the marine industry. This home success proves the heritage and strength of British expertise in superyact design.
British Marine Federation (BMF) members, Redman Whiteley Dixon (RWD) and Design Unlimted were among the British companies to receive success at the Awards.
The 33m sailing yacht WinWin, for which Design Unlimited was the interior designer, received the Interior Design Award – Sailing Yacht 30m to 39.99m.
Mark Tucker of Design Unlimited comments on the project: "We were fortunate enough to design for an experienced owner with a clear vision of how he planned to use his yacht. We worked with him to create an interior that would perform well in both cruising and racing situations and the result is a layout that is functional and modern, and which uses the space available in the most efficient way possible.  We included a number of distinctive features such as retracting glass windows between the deck saloon and cockpit that creates a single expanse of living space at the touch of a button and this, combined with soft tones and natural finishes across the décor, has delivered a clean, elegant look. "
RWD was the interior designer on the winning Como which picked up the Interior Design Award – Motor Yacht below 500GT.
Tony Dixon, Partner of RWD commented: "Redman Whiteley Dixon is thrilled to win the ShowBoat Award for best interior for Como.  It is wonderful to work with the client again on this his sixth boat with RWD."
To support and develop UK design the BMF is working with representatives from across the superyacht sector on initiatives to promote British talent, such as Superyacht UK (SYUK) Young Designer Competition. This event put students' hand-drawing skill to the test with an acclaimed judging panel, including Philippe Briand. A well-known name in the design world, the British-based designer also saw success at the ShowBoats Design Awards for his work on the 73m motor yacht Grace E which picked up three Awards.
Tom Chant of Superyacht UK, a group association within the British Marine Federation, added: "Congratulations to all winners of the Design Awards, but particularly our BMF and SYUK members.  It was great to see such success for Britain at these global awards, really strengthening and confirming the profile and reputation of British excellence."