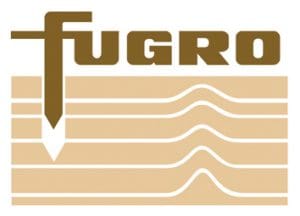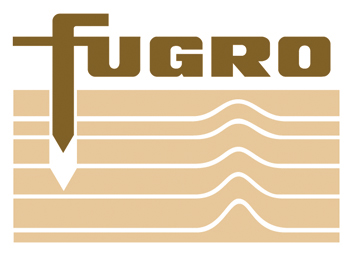 With newly opened offices in many parts of Africa, a variety of interesting projects and a strong 'Subsea Ingenuity' campaign underway, Fugro has much to share with visitors at both the East African Petroleum Conference & Exhibition (EAPCE),  4-6 March; and the Nigeria Oil & Gas Conference & Exhibition (NOG), 16-19 March.
At NOG Fugro's Ian Murray, Subsea Engineering Manager, will be chairing the technical seminar 'Offshore & Subsea Engineering: Technologies Required for Offshore Projects, ' taking place on Wednesday, 18 March. Supported by Russell Harper, Fugro's Subsea Business Development Manager for Africa, Ian will also speak at the free-to-attend session, sponsored by Fugro, which highlights developments in subsea and deepwater technologies; increasing asset lifecycle with corrosion management technology; and developing a local technical workforce.
Subsea Ingenuity
Now underway in Africa and around the world, Fugro's 'Subsea Ingenuity' programme focuses on a range of different challenges faced by companies that develop, install and operate seabed assets. The initiative was launched by Steve Thomson, Director of Fugro Subsea. "Monitoring, inspecting and conducting often complex repairs at depths of up to 3, 000 metres calls for technical and engineering ingenuity, " he explained. "We are demonstrating how our significant breadth and depth of capabilities allows us to develop and deliver solutions to specific problems.
"We are using industry events such as EAPCE 2015 and NOG 2015 to unveil new subsea problems together with solutions that are of particular relevance to the event's audience."
Fugro's ROV services, diving and IRM off West Africa
With a busy schedule in the waters off the west coast of Africa, Fugro is supporting a major oil and gas operator in Congo, providing ROV and specialist tooling services for their deepwater field development.
Fugro's diving services are being provided under a contract to support the replacement of a dual 10-kilometre long oil export line for another major operator. The project, which contributes to Gabon's export of energy, is important for economic development in the region. With three air diving spreads on the project at present and one air diving team for pipelay operations, the team size is set to increase when the pipeline to PLEM spool piece installation takes place.
Among recently completed projects in Angola was the inspection of 400 kilometres of pipeline in water depths from 1400 metres to 20 metres.
Fugro's bases in East and West Africa
Fugro has been servicing the oil and gas industry across the world for over half a century. It supports national oil companies and oil majors in the exploration and development phases of their new field discoveries with a comprehensive range of specialist services including subsea expertise, onshore and offshore surveys and geotechnical services.
With offices in Abuja, Lagos, Port Harcourt and Warri, Fugro has long considered Nigeria an important area; as well as other countries in West Africa. The company is equally committed to East Africa, and its offices in Maputo (Mozambique) and Kampala (Uganda) are hubs for the full range of Fugro's services, providing access to its global technical excellence centres.
Elsewhere on the African continent Fugro has a large permanent base in Angola and new offices in Cameroon, Congo, Gabon and Ghana as well as Johannesburg, South Africa (where specialist mineral exploration drilling resources are provided).
Through local presence, seminars and the Fugro Academy training school, the company is committed to employing, training and utilising African nationals to ensure local legacy.
For more information:
e: fugroafrica@fugro.com
EAPCE 2015 – www.eac.int/eapce
NOG 2015 – www.cwcnog.com
ABOUT FUGRO
Fugro creates value by acquiring and interpreting Earth and engineering data and providing associated consulting services to support clients with their design and construction of infrastructure and buildings. Fugro also supports clients with the installation, repair and maintenance of their subsea infrastructure. Fugro works around the globe, predominantly in energy and infrastructure markets offshore and onshore employing approximately 13, 500 employees in over seventy countries. In 2014 Fugro's revenue amounted to EUR 2.6 billion; Fugro is listed on Euronext Amsterdam.