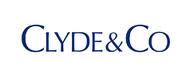 EU renews restrictive measures against persons responsible for misappropriation of Ukrainian assets
The Council of the EU has amended Council Decision 2014/119/CFSP of 5 March 2014. By that decision, the EU froze all funds and economic resources belonging to persons identified by the EU as being responsible for the misappropriation of Ukrainian State funds. Also frozen were the funds and economic resources of persons responsible for human rights violations in Ukraine. Further, the funds and economic resources of natural or legal persons, entities or bodies associated with the persons identified under the former two categories were frozen.
The measures were originally introduced following the collapse of Ukraine's government early in 2014 and the disappearance of former president Viktor Fedorovych Yanukovych to Russia, following which investigations into alleged corrupt practices by the former president and his circle were begun.
The amendments to Council Decision 2014/119/CFSP are contained in Council Decision (CFSP) 2015/364 of 5 March 2015 and extend the period of application of the measures for a further 12 months until 6 March 2016. The measures had been due to expire on 6 March 2015.
In respect of 4 of the persons listed (Elena Lukash, Viktor Viktorovych Yanukovych, Serhiy Klyuyev and Dmytro Tabachnyk) the asset freezing measures are extended only until 6 June 2015 and the applicability of the measures is being kept under constant review.
Consequential amendments to Regulation 208/2014, which gives direct effect to the restrictive measures in all EU member states, have been introduced by Council Implementing Regulation 2015/357.
Authors

If you have any questions, please do not hesitate to get in touch with the author of this update, any of the key contacts listed on our sanctions microsite or your usual contact.