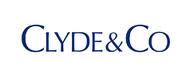 The Council of the EU has renewed its sanctions regarding Ukraine's territorial integrity, sovereignty and independence for a further 6 months.
This follows a 6-month renewal on 8 September 2014 and means Regulation 269/2014 (as amended) will remain in force until 15 September 2015, though the measures remain under constant review.
Amendments have also been introduced to the list of designated persons annexed to Regulation 269/2014, with entries for 50 designated persons replaced and one entry removed.
The amendments were introduced by Council Decision (CFSP) 2015/432 and Council Implementing Regulation (EU) 2015/427, which has amended Regulation 269/2014.
Regulation 269/2014 froze all funds and economic resources of persons identified by the EU to be responsible for supporting or implementing actions or policies which undermine or threaten the territorial integrity, sovereignty and independence of Ukraine, or stability or security in Ukraine. The regulation also applies to those who obstruct the work of international organisations in Ukraine. Certain natural or legal persons, entities or bodies associated with the foregoing are also designated, as listed in the Annex to the Regulation.
The measures were originally introduced following a number of actions, including the organisation of a referendum following which Crimea was adopted as a federal subject of the Russian Federation. The EU deems such actions to have been contrary to the Ukrainian constitution and therefore illegal.
Implementing Regulation (EU) 2015/427 is available here.
Authors

| | |
| --- | --- |
| If you have any questions, please do not hesitate to get in touch with the author of this update, any of the key contacts listed on our sanctions microsite or your usual contact. | |