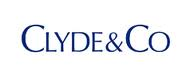 On March 25, 2015, separate US government departments announced the settlement of sanctions matters.  The Department of Justice (DOJ) announced that it had entered into a settlement agreement with Schlumberger Oilfield Holdings Ltd. (Schlumberger), under which the company entered a guilty plea to criminal charges and agreed to pay US$232.7 million in penalties.  The US Treasury Department's Office of Foreign Assets Control (OFAC) separately announced that it had agreed to accept payment of $7.6 million from PayPal, Inc. (PayPal) to resolve that company's apparent sanctions violations.
Schlumberger Matter
According to a Statement of Offense executed by Schlumberger, from 2004 to 2010 a US-based business segment of the company known as Drilling & Measurements (D&M) facilitated transactions with Iran and Sudan in violation of US economic sanctions.  The Statement of Offense further provides:
This conduct occurred in several locations throughout D&M, including its headquarters in the United States, with the direct involvement, knowledge, approval, and encouragement of D&M management personnel. D&M also engaged in transactions and implemented processes intended to evade the prohibitions on such conduct.
This conduct was extensively detailed in the Statement of Offence, as well as in an Information filed in federal court and a separate plea agreement.  As briefly summarized by the DOJ, Schlumberger's US-based employees violated US sanctions by:
approving and disguising the company's capital expenditure requests from Iran and Sudan for the manufacture of new oilfield drilling tools and for the spending of money for certain company purchases;
making and implementing business decisions specifically concerning Iran and Sudan; and
providing certain technical services and expertise in order to troubleshoot mechanical failures and to sustain expensive drilling tools and related equipment in Iran and Sudan.
In addition to payment of a criminal fine of US$155, 130, 904 (the largest ever paid for a US sanctions violation) and forfeiture of US$77, 569, 452, Schlumberger agreed during a three-year probation term to:
maintain its cessation of all operations in Iran and Sudan;
report on its parent company's compliance with sanctions;
respond to requests to disclose information and materials related to its parent company's compliance with US sanctions laws when requested by US authorities; and
hire an independent consultant to review its parent company's internal sanctions policies and procedures and its parent company's internal audits focused on sanctions compliance.
Court approval is required before the Schlumberger settlement will become effective.
PayPal Matter
OFAC's announcement of its settlement with PayPal stated that the company had agreed to pay a civil penalty of US$7, 658, 300 to settle 486 apparent violations of various OFAC regulations.  The announcement further stated that:
For several years up to and including 2013, PayPal failed to employ adequate screening technology and procedures to identify the potential involvement of U.S. sanctions targets in transactions that PayPal processed.  As a result of this failure, PayPal did not screen in-process transactions in order to reject or block prohibited transactions pursuant to applicable U.S. economic sanctions program requirements.  Separately, between October 20, 2009 and April 1, 2013, PayPal processed 136 transactions totaling $7, 091.77 to or from a PayPal account registered to an individual on OFAC's List of Specially Designated Nationals and Blocked Persons.  PayPal's automated interdiction filter did not initially identify the account holder as a potential match to the SDN List, and when it did, PayPal Risk Operations Agents dismissed alerts on six separate occasions after failing to obtain or review documentation corroborating the identity of the SDN.
These developments serve as stark reminders of the enormous potential costs of violating US sanctions.  It is critical for all businesses involved in the global economy – including traders, insurers, banks and others – to maintain sanctions compliance policies and procedures that are rigorous, current, and fully implemented, and that adherence to such policies and procedures is regularly monitored.
Authors
If you have any questions, please do not hesitate to get in touch with the author of this update, any of the key contacts listed on our sanctions microsite or your usual contact.
Senior Counsel
douglas.maag@clydeco.us