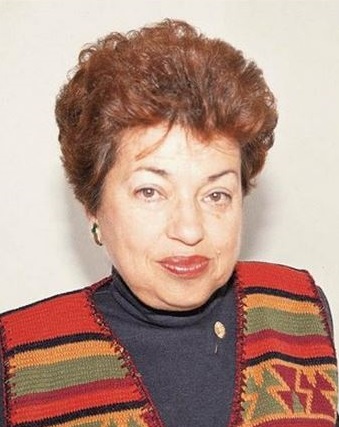 One of the best Greek female writers of all times, Akakia Kordossi has passed away at her Messolongi residence in western Greece. She studied classic French literatures and modern one at Dijon in France, served at the French Embassy as well as a teacher at the high school. John Faraclas writes:
She promote modern greek literature and in 1991 received the Grand Prize of the French Academy, an honour awarded for the first time for a greek and in particular for her unique, the memorable book "13 cries of silence" (Δεκα τρείς κραυγές σιωπής), firstly published in France.
Afterwards she wrote an amazing article in a daily greek newspaper under the title "The power to behave unjust" (Η δύναμη του να φέρεσαι άδικα) vis-à-vis the then greek trouble with the Macedonian issue – which continues until today. I guess we must all reprint this article, as it also depicts the current situation the greeks live over the last six years under duress from the great and powerful European Union et al "partners".
I had on purpose mentioned her live on SBC TV on the 26 April 2013 in one of my live interviews, so as to alert the Greek public…
May her trip, in the non-horizon eternity of literature, be with us!