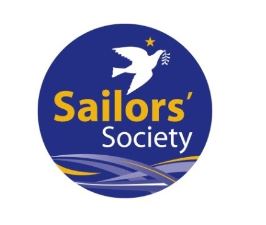 Seminar during Sea Asia 2015 sees industry representatives join Sailors' Society to launch programme designed to improve welfare and drive retention
Singapore,  22 April 2015. Sailor's Society, one of the largest seafarer support charities operating internationally, has used Singapore Maritime Week to launch its unique Wellness at Sea coaching and support programme to Asia's shipping industry.
Wellness at Sea has been designed to promote health and well-being among the world's seafarers by promoting cultural awareness, emotional intelligence, social skills and spiritual well-being alongside more familiar skills competence.
The programme supports the mental and physical health of seafarers in a holistic, manner, addressing five topic areas: social, emotional, physical, intellectual and spiritual wellness.
The charity developed Wellness at Sea in response to calls from shipowners and managers in Asia who expressed concern over crew attrition rates and the complex problem of maintaining wellness on board.
Michael Elwert, Director, Group Strategy, HR & Support for Thome Ship Management, who took part in the launch at Sea-Asia, said:
"At Thome we put a very strong focus on attracting, training and retaining the best crew and shore staff and their welfare is a matter of great importance to us. Our belief is that health awareness plays a vital role in achieving operational excellence and job satisfaction. Looking after our people means attending to their social and emotional needs as well as offering the best possible work environment so that they are productive, healthy and happy."
Sailors' Society will offer the course at two levels for Cadets and Officers. In 2015 the Officer Programme will be offered to selected companies to integrate with their in-house training programmes. The Cadet Programme will be available through maritime training colleges working in partnership with Sailors' Society.
Project Manager Johan Smith will run the course in five international locations, coaching in each of the five areas and empowering attendees to pass on the lessons they have learned to crew-mates and others under their command.
Smith says the programme is a proactive initiative that will equip seafarers with a range of knowledge and skills that can prevent rather than cure, minimise instead of react.
"Wellness at Sea introduces a philosophy which argues that to ably steer a ship from A to point B, you need cultural competence, emotional intelligence, social skills and spiritual wellbeing alongside statutory training. Crew welfare services have historically been reactive, coming into play only once a problem arises. Wellness at Sea seeks to proactively train seafarers in areas that have been traditionally overlooked."
About Sailors' Society
Sailors' Society is an international charity that seeks to transform the lives of the world's 1.5 million seafarers and their families, in port, at sea and at home. The charity offers practical help, emotional and spiritual support, financial assistance and family liaison. Our port chaplains visit thousands of ships every year, directly addressing the needs of seafarers – irrespective of a person's belief or nationality – as well as maintaining vital links within the Ports that they operate