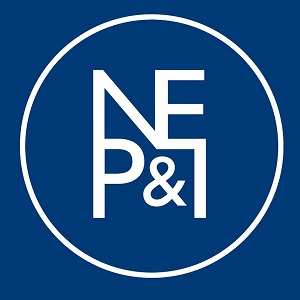 NORTH P&I CLUB WARNS SHIPOWNERS TO BE PREPARED FOR MIGRANT RESCUE OPERATIONS
The 'A' rated 170 million GT North P&I club has warned its shipowner members of the need to be properly prepared to meet their moral and legal obligations to rescue migrants at sea. In a new loss prevention briefing published today (27 April 2015), North suggests some of the rescue practices and procedures that merchant ships should ideally have in place given the increasing risk of being called upon to rescue large numbers of people.
The reminder comes in the wake of the tragic deaths of around 800 people in the Mediterranean just over a week ago following the capsize of a 20 m fishing boat off the coast of Libya. The deaths occurred despite the attendance of a Portuguese controlled container ship that had answered a distress call but was powerless to prevent the migrant boat sinking. Only 27 people survived, including the master, who has since been charged with reckless multiple homicide.
Tony Baker, head of loss prevention at North, says, 'The number of unsafe sea crossings attempted by refugees, asylum seekers and economic migrants is growing rapidly, with around 350, 000 people risking such journeys worldwide in 2014. Of these over 4500 are estimated to have died in the attempt. In 2015, more than 1700 have already died in just the Mediterranean.
'While merchant ships are not generally designed for rescuing large numbers of people at sea, their owners and operators may find themselves in a situation where they are morally and legally bound to do so. Some of the costs incurred may be covered by their P&I clubs. Such rescues are potentially fraught with difficulty so it is vital that shipowners have proper procedures in place to prevent a rescue situation spiralling out of control.'
Baker says that merchant ships transiting areas where migration of large numbers of people by sea is common need to be aware that their services may be called upon at short notice to go to the aid of migrant boats in distress. Lack of preparedness for a large-scale rescue operation could lead to a myriad of difficulties, dangers and uninsured costs for those involved.
North says that in addition to non-routine ship-handling and seamanship issues that are encountered when large merchant ships are tasked with rescue operations at sea, there are security, legal, health and safety issues – both of the crews and of those rescued – that need to be considered and planned for. In particular the club recommends that ships have regular, realistic drills covering large-scale rescues and detailed plans for accommodating and disembarking those rescued.
____
1. Loss prevention briefing – People – Migrants at sea is written and published by The North of England P&I Association, Newcastle upon Tyne, UK, and is freely available from the loss prevention publications page of its website at www.nepia.com.
2. North, part of North Group, is a leading marine mutual liability insurer providing P&I, FD&D, war risks and ancillary insurance to 127 million GT of owned tonnage and 43 million GT of chartered tonnage. It is based in Newcastle upon Tyne, UK with regional offices in Greece, Hong Kong, Japan and Singapore. The Club is a leading member of the International Group of P&I Clubs (IG), with around 12% of the IG's owned tonnage. The 13 IG clubs provide liability cover for approximately 90% of the world's ocean-going tonnage and, as a member of the IG, North protects and promotes the interests of the international shipping industry. In February 2014 North completed a merger with Sunderland Marine, which operates within North Group as an independent regulated insurer guaranteed by North. Sunderland Marine is a leading insurer of fishing vessels, small craft and aquaculture risks. It is based in Durham with offices in Australia, Canada, the Netherlands, New Zealand, South Africa and North America.