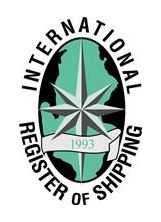 The International Register of Shipping has submitted goal-based new ship construction standards for verification audit by the International Maritime Organisation.
IRS is the only Recognised Organisation outside the International Association of Classification Societies (IACS) to have developed and submitted MSC 296(87)-compliant structural rules for bulk carriers and oil tankers in time to meet the IMO December 2013 deadline.
Speaking on behalf of IRS Management, Group Vice President Panos Kirnidis said: "IRS has overcome considerable technical and commercial challenges to meet the deadline, but our substantial investment in the research and development of new goal-based rules and standards will enable us to capture a significant share of the 30% of vessels outside the purview of IACS."
In total, thirteen classification societies submitted GBS verification requests. The outcome of the audits will be submitted to the MSC in May 2016 and, if approved, those construction rules will be applied to bulk carriers and oil tankers built on or after 1 July 2016, limiting the survey and certification of these ship types to this group of 13 societies.
In addition to the development of Goal-Based Standards, IRS has invested heavily in new information technology platforms, including the latest in Enterprise Resource Planning software and a bespoke system called E-Ships.
IRS Technical Director Jay Karumathi said: "E-Ships will catapult IRS into the big league. It's a unique customised software solution that enables our in-house teams and external users, such as shipowners, flag states and port authorities, to access data in order to monitor and manage workflows in real time. The software also meets the stringent transparency requirements set by IMO in its RO Code."
Primary benefactors of the IRS Goal Based Standards and its investment in the latest information systems software will be the owners and managers of the 1500 vessels under IRS Class.
The International Register of Shipping, the class of distinction, was established in 1993 as an independent classification society with the objective of safeguarding life, property and the environment.
Headquartered in Miami and with a global network of surveyors, IRS has offices in China, Cyprus, Egypt, Greece, India, Nigeria, Norway, Panama, Russia, Singapore, Syria Sri Lanka, Dubai and the USA.
IRS is a provider of classification, certification, verification, training and advisory services, of whichincludes:
·         Classification of ships and offshore installations
·         Statutory certification as per national, IMO & ILO Conventions
·         Certification of marine components
·         Approval service suppliers such as thickness gauging firms, radio surveyors, NDT firms, Life Saving and Fire-fighting appliance service stations etc
·         Certification of management systems of companies and ships under various standards, such as ISM Code
·         Third party inspection services
·         Advisory services to flag states, owners, operators, shipbuilders, repairers, port authorities.
IRS maintains a management system satisfying applicable international and national standards for classification and statutory certification, training, consulting and third party inspection services. Its quality management system has been certified to ISO 9001:2008 standard