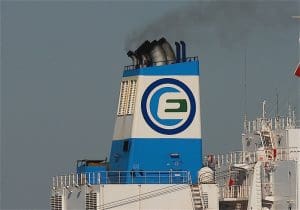 ANTWERP, Belgium, 11 June 2015 – Euronav NV (NYSE: EURN & Euronext: EURN) ("Euronav" or the "Company") notes today's market speculation concerning a potential transaction between Euronav and Metrostar.
Euronav's company policy is no to comment on market speculation but it can confirm that it is in advanced discussions to acquire four VLCCs and if concluded, it would be funded from debt and existing liquidity available under revolving facilities. Euronav does not intend to issue equity in relation to this transaction. Management confirms that the Company will maintain its current dividend policy of distributing at least 80% of its annual net result.
The Company has not made an offer on other vessels – specifically the Principal Maritime Suezmax vessels.
Euronav will provide a further update if and when appropriate.
Thursday 30 July 2015: announcement of second quarter results
About Euronav
Euronav is an independent tanker company engaged in the ocean transportation and storage of crude oil. The company is headquartered in Antwerp, Belgium, and has offices throughout Europe and Asia. Euronav is listed on Euronext Brussels and on the NYSE under the symbol EURN. Euroloys its fleet both on the spot and period market. VLCCs on the spot market are traded in the Tankers International pool of which Euronav is one of the major partners. Euronav's owned and operated fleet consists of 53 double hulled vessels being 1 V-Plus, 2 FSO vessels (both owned in 50%-50% joint venture), 27 VLCCs (of which 1 in 50%-50% joint venture) and 23 Suezmaxes (of which 4 in 50%-50% joint venture). The company's vessels mainly fly Belgian, Greek, French and Marshall Island flags. Regulated information within the meaning of the Royal Decree of 14 November 2007