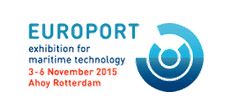 Urgency is required to nurture maritime education so that the impetus driving the International Maritime Organization's Day of the Seafarer 2015, June 25th, is not in vain according to the organisers of Europort 2015.
The theme is being developed to show "how the multi-faceted maritime world offers a series of rich and fulfilling career opportunities for young people, both at sea and ashore, " according to the UN agency.
"Full support should be given to this inspirational awareness campaign, which is critical in attracting quality seafarers equipped to uphold standards on safety and the environment, " says Raymond Siliakus, Exhibition Manager at Europort, which takes place in Rotterdam November 3-6. "However, the training imperative is a live industry issue, with new recruits having a direct impact on standards today."
"For this reason, this year's Europort has given priority to manning, training and welfare issues, focusing on how strategies and tools can be developed at the company level to tackle crew deficiencies, increase crew retention and raise onboard performance right now."
Europort 2015 is highlighting the importance of 'human capital' with an entire day dedicated to the theme. Topics for discussion will include ways in which the industry can appeal directly to young talent and how the industry can provide the type of services those entering the industry have come to expect of competing land-based careers.
The focus follows hard on the heels of the 6th BIMCO/ICS Manpower Report, which analyses seafarer supply and demand. Preliminary conclusions suggest that "happy ships", timely wage payments, and career promotion opportunities influence whether seafarers stay with their employer or decide to leave.
BIMCO findings also indicate that 66% of seafarers were confident of securing another job in the industry in less than three months if they had to leave their current placement. Finally, basic pay and internet access were the most popular 'improvements' in conditions at sea within the past two years.
The maritime training theme will be examined in detail as part of the Europort Masterclass series, a joint initiative with Netherlands Maritime Technology, which culminates with a Leadership through Human Capital session. The Masterclass will address the theme of 'Attracting and retaining the talent your company needs'. Participants will gain a better understanding of sustainable human resource management, discover what makes a good employer, discuss the do's and don'ts of an in- house academy and explore the effects of recruiting and retaining high calibre personnel.
The human capital issue is squarely on the agenda for the entire maritime industry in 2015. Education and training is also the theme of this year's IMO World Maritime Day, on September 24th. Outgoing IMO Secretary-General Koji Sekimizu has pinpointed these areas as critical to the long-term sustainability of the sector, saying: "Effective standards of training remain the bedrock of a safe and secure shipping industry, which needs to preserve the quality, practical skills and competence of qualified human resources".