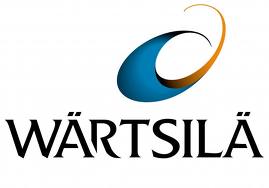 In today's world, optimised efficiency is the goal every business is aiming for. But how to reach that goal? In the marine and offshore industry, safety cannot be compromised and regulations must be adhered to. Efficiency can nevertheless be increased by optimising maintenance. Moving from calendar-based scheduling to dynamic maintenance can maximise vessels' uptime and bring down the total cost of ownership.
In the fast-changing, digitising world we live in, businesses in all industries have to adapt and adjust their ways of operating to stay competitive. The marine and offshore industry is no different. With fierce competition, new demands set by changing regulations and the pressure set by the global economic situation, companies are constantly on the lookout for ways to improve their efficiency. They must, however, do so without compromising safety. One way of stepping up efficiency and reducing costs in a sustainable way is to rethink vessel maintenance.
A Service Agreement with remote monitoring guarantees efficient operations
Following a rigidly scheduled maintenance routine can keep vessels running and engines operational, but efficiency – and cost-efficiency – could be improved. Wärtsilä's dynamic maintenance solution is based on the actual condition of the engines and auxiliaries: the condition of the equipment is monitored remotely and maintenance operations are carried out when necessary and when convenient for the customer. To the customer, this means greater predictability and reduced total cost of ownership, as well as increased profitability.
"We want to help our customers earn more money. Increased uptime for a vessel may mean an increase in revenue. This is possible with a service agreement, which helps the customer to optimise operations according to vessel operation profiles and requirements set by the customer's charter agreement. That way, no disruption of operation may be needed and our customers can get on with their business, but even more efficiently than before, " says Fredric Sunabacka, General Manager, Business Development, Marine Agreements, Wärtsilä.
Wärtsilä's Condition-Based Maintenance is already in use in more than 500 vessels, and the market outlook is good.
From data to information – it's all about the people
Using condition monitoring to manage and schedule maintenance operations requires sophisticated technology and software, but more importantly, it requires skilled professionals. The real-time data provided by the monitoring system is still analysed and maintenance decisions are made by people, who can then send in the service experts with the necessary skills to carry out the maintenance operations on board. Technical expertise and a deep understanding of both the customer's installations and industry are essential. Wärtsilä Services employs 11, 000 professionals in 160 locations around the world, offering a variety of services and spare parts for engines and propulsion systems, seals and bearings, and electrical and automation systems.
"This business is all about people. It is people, not machines, that determine what needs to be done, when and where. They turn the raw data into information. They keep up with compliance requirements on behalf of the customer and adjust maintenance operations to suit the customers' needs.
Further, it is people that serve the customer, they are there in case of emergency, they are the ones asking "How can I be of service?" and then acting on the customers' needs. People who listen to the customer, then roll up their sleeves and get the job done are one of Wärtsilä's key assets, " Sunabacka says.
"Digitalisation is important and will increase everyone's efficiency, but it can never replace the human factor, since digitalisation has to come from somewhere and relies on human expertise."
"Jo"