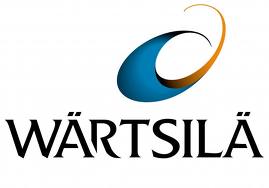 Wärtsilä has established a subsidiary to trade spare parts for classic 4-stroke Wärtsilä engines. QuantiParts, fully owned by Wärtsilä, operates from the Netherlands and serves customers in the marine, locomotive and power plant industries worldwide.
QuantiParts (TM) trades OEM (Original Engine Manufacturer) spare parts for selected mature Wärtsilä medium- and high-speed 4-stroke engines, such as Deutz, Stork, Bolnes, Sulzer A/S, Poyaud, SACM and Crepelle. The new company is based in Zwolle, the Netherlands, where its spare parts are traded from. The company's stock consists of nearly 5.5 million components for more than 40 different engine types.
Due to a convincing technical product and application know-how, establishing QuantiParts means stronger presence in this specific market segment for Wärtsilä. The product portfolio of QuantiParts, consisting of classic engines whose production may have been discontinued, benefits from a lean operating model suited for the market segment in question.
QuantiParts employs about 70 people in Zwolle and in France. All employees are former Wärtsilä employees who bring the Wärtsilä legacy and expertise with them. QuantiParts serves its customers worldwide.
"Establishing QuantiParts fits very well with Wärtsilä Services strategy of aligning its organisation in order to ensure tailor-made services for its customers. QuantiParts is a "new business creature" where our OEM knowledge, competence and quality are merged and enhanced by speed, flexibility and exceptionally close cooperation with customers. We want to satisfy our customers by offering something new and outstanding, " says Guido Barbazza, Vice President of Emerging Businesses within Wärtsilä Services.
"We are very excited about our new company, " says Michel Kubbinga, Managing Director of QuantiParts. "We want to make sure that our customers can continue to care of their mature engines and receive the necessary spare parts quickly and flexibly."
"Jo"