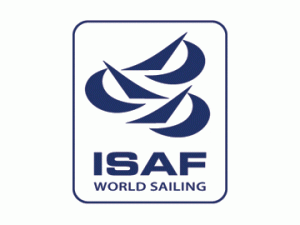 Wednesday 15 July 2015 – Issued on behalf of ISAF – The International Sailing Federation is now inviting all Member National Authorities to bid for the 2017 ISAF Youth Match Racing World Championship.
The ISAF Youth Match Racing Worlds is now in its second year with this year's fully subscribed event being held in Swinoujscie, Poland and the 2016 event in New Caledonia, France.
Bids must be received by the ISAF Secretariat and must include confirmation of support for the bid from the relevant Member National Authority. Bids will be reviewed by ISAF and a decision announced in November 2015.
Click here to view the bid guidelines.
Bids to host the 2017 ISAF Youth Match Racing Worlds must be received by Friday 2 October 2015.
To receive the full bid process and for details of the information that must be included in the bid document please contact the ISAF Competitions Manager Jon Napier at the ISAF Secretariat.
About
The ISAF Youth Match Racing World Championship joined the ISAF family of events at the 2012 ISAF Annual Conference in Dun Laoghaire, Ireland.

The Championship will bring together the best youth match racers from around the world acknowledging their skills and offering a pathway to senior match racing competition.

Helsinki, Finland hosted the inaugural event from 23-27 July 2014. Swinoujscie, Poland will hold the 2015 edition of the event and New Caledonia, France will host the event in 2016.

"Jo"