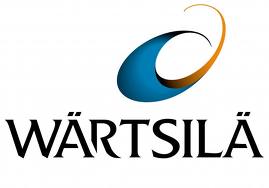 Wärtsilä Corporation INTERIM REPORT 17 July 2015 at 8.30 a.m. local time
NET SALES INCREASED IN CHALLENGING MARKET CONDITIONS
This release is a summary of Wärtsilä's Interim Report January-June 2015. The complete report is attached to this release as a pdf-file. It is also available at http://www.wartsilareports.com/en-US/2015/q2/frontpage/ and on the company website at www.wartsila.com.
SECOND QUARTER HIGHLIGHTS
– Order intake increased 2% to EUR 1, 159 million (1, 138)
– Net sales increased 10% to EUR 1, 230 million (1, 116)
– Book-to-bill 0.94 (1.02)
– EBITA EUR 144 million, or 11.7% of net sales (EUR 138 million or 12.4%)
– Operating result before non-recurring items EUR 137 million, or 11.1% of net sales (EUR 132 million or 11.8%)
– Earnings per share 0.54 euro (0.42)
– Cash flow from operating activities EUR 47 million (61)
– Acquisition of L-3 Marine Systems International finalised
HIGHLIGHTS OF THE REVIEW PERIOD JANUARY-JUNE 2015
– Order intake increased 8% to EUR 2, 443 million (2, 253)
– Net sales increased 5% to EUR 2, 218 million (2, 113)
– Book-to-bill 1.10 (1.07)
– EBITA EUR 250 million, or 11.3% of net sales (EUR 243 million or 11.5%)
– Operating result before non-recurring items EUR 237 million, or 10.7% of net sales (EUR 230 million or 10.9%)
– Earnings per share 0.97 euro (0.73)
– Cash flow from operating activities EUR 84 million (172)
– Order book at the end of the period increased 20% to EUR 5, 325 million (4, 420)
EVENTS AFTER THE REPORTING PERIOD
– Plans to realign the Ship Power business, today renamed Marine Solutions, announced on 17 July 2015.
WÄRTSILÄ'S PROSPECTS FOR 2015 REVISED
Wärtsilä expects its net sales for 2015 to grow by 5-10% and its operational profitability (EBIT% before non-recurring items) to be 12.0-12.5%. The guidance includes the impact of the L-3 Marine Systems International (MSI) acquisition. MSI is expected to contribute approximately EUR 250 million to net sales and EUR 9 million to the operating result during 2015. Excluding purchase price allocation amortisation, MSI's operating result is estimated to reach EUR 16 million.
Previously Wärtsilä expected its net sales to grow by 0-10% and its operational profitability (EBIT% before non-recurring items) to be 12.0-12.5%, excluding the impact of the MSI acquisition.
BJÖRN ROSENGREN, PRESIDENT AND CEO
"Environmental awareness and changing energy needs are increasingly steering investments in the markets in which we operate. The industry dynamics are changing, and we have fine-tuned our strategy accordingly. We seek growth by offering innovative and energy efficient lifecycle solutions, as well as by leveraging our leading position in gas based technology. As we enter new market segments, such as Oil & Gas and LNG terminals, and acquire companies that bring new products to our portfolio, the scope of our offering becomes more than simply powering ships or building power plants. Therefore, we have decided to rename our Ship Power and Power Plants businesses Marine Solutions and Energy Solutions.
Supported by growth in service volumes and increased power plant deliveries, Wärtsilä's second quarter net sales grew by 10% to EUR 1, 230 million. I am especially pleased with the development of the Services business; the second quarter saw growth in both order intake and sales, and the market outlook remains positive. Profitability was 11.1% for the second quarter and 10.7% for the first half. In Energy Solutions, delayed decision-making in certain projects affected our order intake. However, our solid project pipeline gives me confidence in improved activity during the second half of the year. The marine markets continue to suffer from weak vessel demand caused primarily by overcapacity, depressed freight rates, and low oil prices. Marine Solutions' order intake was on a good level despite the challenging market conditions. Still, we must ensure our future competitiveness in a low demand environment. Consequently, we have today announced plans to realign our Marine Solutions organisation.
Our guidance has been updated to reflect the acquisition of L-3 Marine Systems International, which was finalised at the end of May. We now expect net sales growth of 5-10% and profitability to be 12.0-12.5%."
KEY FIGURES
MEUR

4-6/2015

4-6/2014

Change

1-6/2015

1-6/2014

Change

2014

Order intake

1 159

1 138

2%

2 443

2 253

8%

5 084

Order book at the end of the period

5 325

4 420

20%

4 530

Net sales

1 230

1 116

10%

2 218

2 113

5%

4 779

Operating result (EBITA)1

144

138

4%

250

243

3%

594

% of net sales

11.7

12.4

11.3

11.5

12.4

Operating result (EBIT)2

137

132

4%

237

230

3%

569

% of net sales

11.1

11.8

10.7

10.9

11.9

Profit before taxes

140

119

18%

222

208

6%

494

Earnings/share, EUR

0.54

0.42

0.97

0.73

1.76

Cash flow from operating activities

47

61

84

172

452

Net interest-bearing debt at the end of the period

495

350

94

Gross capital expenditure

297

42

94

Gearing

 

0.25

0.19

0.05

1 EBITA is shown excluding non-recurring items and purchase price allocation amortisation. Purchase price allocation amortisation totalled EUR 7 million (6) in the second quarter of 2015 and EUR 13 million (13) in the review period January-June. In 2014, Wärtsilä recognised non-recurring items related to restructuring measures amounting to EUR 9 million in the second quarter and EUR 15 million during the January-June review period.
2 EBIT is shown excluding non-recurring items.
MARKET OUTLOOK
Based on the market situation during 2014 and the GDP forecasts for 2015, the market for liquid and gas fuelled power generation is expected to remain challenging. Despite slower economic growth in the emerging markets, increased electricity demand will support power plant investments. In the OECD countries, low economic growth continues to limit demand for new power plants. Low gas prices are driving demand in the USA. The megatrend towards distributed, flexible gas-fired power generation is evident. The increasing deployment in many parts of the world of intermittent renewable power, such as wind and solar, will require flexible solutions to balance fluctuations in the grid.
The overall outlook for the shipping and shipbuilding markets is challenging. Low oil prices continue to impact investments in exploration and development, thereby limiting the demand for offshore drilling and support vessels. Overcapacity affects the demand for vessels, particularly in the dry bulk and offshore markets. Increased scrapping, together with a more balanced fleet growth, supports a gradual recovery in the freight market. The sentiment in the gas carrier market remains healthy; activity is however expected to revert to normal levels after the strong ordering volumes of 2014. The outlook for cruise and ferry activity is positive and is backed by new entrants to the market, fleet renewal, and increased passenger traffic from Asia. The importance of fuel efficiency and environmental regulations are clearly visible, driving interest in environmental solutions and gas as a marine fuel for the broader marine markets.
The overall service market outlook is positive with growth opportunities in selected regions and segments. An increase in the installed base of medium-speed engines and propulsion equipment offsets the slower service demand for older installations and uncertainty regarding short-term demand development in the merchant marine segment. The service demand for installations operating on oil based fuels is expected to grow as recent oil price developments have had a favourable impact on operating costs. Although the decline in oil prices has resulted in a challenging outlook for offshore services in specific regions, the growth during recent years in the offshore installed base partially compensates for a potential decline in service volumes. The service outlook for gas fuelled vessels remains favourable. Service demand in the power plant segment continues to be good with an especially positive outlook in the Middle East and Africa. Customers in both the marine and power plant markets continue to show healthy interest in long-term service agreements.
EVENTS AFTER THE REPORTING PERIOD
On 17 July 2015, Wärtsilä announced plans to realign its Marine Solutions organisation, operations and resources in response to the sluggish global marine market situation. The realignment will mean the reduction of approximately 600 jobs, of which approximately 160 will be in Finland. In taking these measures, Wärtsilä seeks annual savings in the region of EUR 40 million. The effect of the savings will materialise gradually beginning from the third quarter of 2015, and will take full effect by the end of 2016. The non-recurring costs related to the restructuring measures will be approximately EUR 25-30 million.
ANALYST AND PRESS CONFERENCE AT 10.00 A.M. LOCAL TIME
An analyst and press conference will be held today,  Friday 17 July 2015, at 10.00 a.m. Finnish time (8.00 a.m. UK time), at the Wärtsilä headquarters in Helsinki, Finland. The combined web- and teleconference will be held in English and can be viewed at the following address: http://wcc.webeventservices.com/r.htm?e=1019707&s=1&k=10B0E0C2934B9C95D39226A94DBB711D. To participate in the teleconference please register at the following address: http://emea.directeventreg.com/registration/79104424 . You will receive dial-in details by e-mail once you have registered. If problems occur, please press *0 for operator assistance. Please use *6 to mute your phone during the teleconference and the same code to unmute.
An on-demand version of the webcast will be available on the company website later the same day.
For further information, please contact:
Marco Wirén
Executive Vice President & CFO
Tel: +358 10 709 5640
marco.wiren@wartsila.com
Natalia Valtasaari
Director, Investor Relations
Tel: +358 40 187 7809
natalia.valtasaari@wartsila.com
For press information, please contact:
Atte Palomäki
Executive Vice President, Communications & Branding
Tel: +358 10 709 5599
atte.palomaki@wartsila.com
Wärtsilä in brief
Wärtsilä is a global leader in complete lifecycle power solutions for the marine and energy markets. By emphasising technological innovation and total efficiency, Wärtsilä maximizes the environmental and economic performance of the vessels and power plants of its customers. In 2014, Wärtsilä's net sales totalled EUR 4.8 billion with approximately 17, 700 employees. The company has operations in more than 200 locations in nearly 70 countries around the world. Wärtsilä is listed on the Nasdaq Helsinki. www.wartsila.com