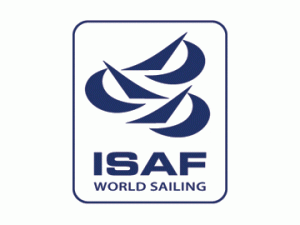 Wednesday 22 July 2015 – Issued on behalf of ISAF – The ISAF Match Racing Rankings for 22 July 2015 have been released.
Ian Williams (GBR) and Camilla Ulrikkeholm (DEN) have regained World #1 in the Open and Women's Rankings after they were overhauled on the 17 June 2015 release.
Open Rankings
Ian Williams (GBR) moved back up to World #1 in the Open Rankings following a second place finish at the WMRT Stena Match Cup Sweden in Marstrand. Williams missed out on top spot in Sweden, losing to home favourite Bjorn Hansen (SWE), but his solid result moves him back to World #1.
Hansen, meanwhile, solidified his spot at World #5 with victory on his home waters.
Taylor Canfield (ISV) moves down to World #2 and continues his long running battle with Williams for the top spot. Between them, Canfield and Williams have fought for top spot since January 2012 and with an advantage in excess of 1, 000 points it doesn't look like ceasing anytime soon.
The ISAF Nations Cup Grand Final in Vladivostok, Russia welcomed nine strong Open match racing teams representing each continent.
Home nation favourite Vladimir Lipavsky (RUS) came out victorious and with a good haul of points coming his way he goes from World #30 to World #23, a personal best. Runner up Evan Walker (AUS) is one of the month's biggest movers, climbing up to World #103 from World #209.
There were a handful of Grade 2 Regattas in the current period that saw the winners make gains in the rankings. Dejan Presen (SLO) took the victory at the O.M. International Ledro MR 2015 and leaps up to World #27 from World #36.
Henrique Haddad (BRA) won the Open Nordic Military Championship in Match Racing 2015 in Helsinki, Finland and climbs up nearly 500 places. Haddad sits at World #247 counting two regattas having previously counted one when he sat at World #742.
The Dziwnow Match Race, Polish Match Tour 2015 honours went the way of David Gilmour (AUS) and as a result pushes him up to World #7 from World #11.
A number of ISAF Grade 3, 4 and 5 regattas took place in the current period resulting in further changes in the Open Rankings.
View more movers and shakers here Click here for the Open Rankings.
Women's Rankings
A stack of ISAF Women's Match Race World Rankings points were on offer during the current window with the 2015 ISAF Women's Match Racing World Championship and the Grade 1 ISAF Nations Cup Grand Final taking place.
The ISAF Women's Match Race Worlds, which was also the first event of the Women's International Match Race Series, was up first in Middelfart, Denmark with 16 teams taking to the water from 8-12 July.
It was a Danish duel on the final day with Lotte Meldgaard Pedersen defeating Camilla Ulrikkeholm in a tense final. Pedersen occupies World #5, counting five regattas to her points total whilst Ulrikkeholm's silver lining is moving back up to World #1.
Stephanie Roble (USA) finished third overall and sits at World #4 whilst the fourth placed Anne-Claire Le Berre is World #3.
The ISAF Nations Cup Grand Final followed in Vladivostok, Russia from 14-19 July. Five teams battled it out in the Russia city but it was Nicole Breault (USA) who conquered with a strong performance. The American moves up one spot to World #11.
Pauline Courtois (FRA) finished as runner up in Vladivostok. As a result she moves up to World #6, a personal best. Third place finisher, Jovina Bei Fen Choo (SIN) is one of the biggest movers in the Women's Rankings, climbing up to World #30 from World #54.
Click here for the Women's Rankings
Match racing – Open – Wednesday 22 July 2015
Match racing – Women – Wednesday 22 July 2015
"Jo"