ESC Global Security is set to warn the international shipping community attending this year's London International Shipping Week (LISW) of the security risks associated with the development of the autonomous ship.
In paper titled Phishing and Piracy on the Cyber Seas, to be presented during LISW Week at the Fathom-organised Ship Efficiency conference, ESCGS's Head of Cyber Security Joseph Carson will urge the industry to address the risk of a maritime cyber-attack, which could leave the unmanned ship losing its ability to navigate or, in the worst case, be controlled by third parties for illicit purposes.
"New technologies, increasing automation and the inevitability of the autonomous ship will make shipping more efficient but such developments come with serious cyber threats, " he warns.
"Critical systems could be prevented from functioning, resulting in collision, pollution and environmental damage, and possibly the ship being redirected. Ship and cargo hijacking is a possibility. Certainly, the advancement in broadband technologies and the move towards 'Big Data' will leave the maritime industry vulnerable to cyber-crime unless it develops a better awareness of ICT security and adopts security best practice."
In his paper, to be presented on the 9th of September, the second day of the two-day Fathom conference, Carson will advise delegates of the advancements criminals and terrorists have made in computer phishing and virus technologies and advise on what the shipping companies can do to protect themselves and keep ships under their control.
To attend the conference, register at http://www.fathomshippingevents.com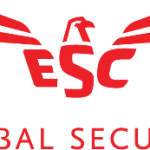 Established in 1992, ESC Global Security (ESCGS) is one of the world's leading independent security consultants, providing an array of maritime and onshore security services.
The Estonia-headquartered organisation has security personnel serving on the vessels of over 26 flag states and has successfully protected over 1000 vessel transits in high risk areas.
Meeting all the requirements laid down by the International Maritime Organisation in Resolution MSC.349 (92), which entered into force in January 2015, ESCGS is an ISO 28000/28007 certified security company with a primary focus on armed protection of vessels, including tankers (LNG, crude oil, jet fuel), super yachts, dredgers, submersibles, drill ships, general cargo vessels, bulk carriers, container ships, heavy lifts, FPSOs and tugboats.