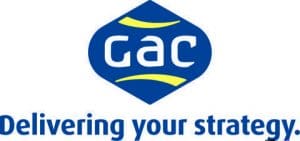 Adds to existing GAC portfolio of integrated shipping and logistics support 
Dubai,  17 September 2015 – Global shipping, marine and logistics services provider GAC has boosted its range of integrated services to shipping in the Middle East by forming a joint venture with the Clearvac Group to provide air hygiene and waste water management solutions in the UAE. The newly formed Dubai-based GAC- Clearvac operation will serve offshore platforms, cruise ships, superyachts, commercial cargo ships and other vessels operating regionally.
Clearvac specialises in air hygiene, HVAC (heating, ventilation, and air conditioning) services, duct work cleaning and maintenance, fire risk removal and compliance, waste water management solutions, descaling of onboard vacuum toilet systems and marine wastewater installations – serving the oil & gas, offshore, cruise and yacht sectors. Its non-hazardous products and non-intrusive techniques effectively remove hard scale deposits and return pipework to as new condition with no disruption to passengers or crew. Clients benefit from greater operational efficiency as a result of reduced downtime for the maintenance of onboard systems. Its air quality, hygiene and fire risk removal systems also help deliver health and safety compliance and certification, particularly for older vessels using gravity-based systems instead of vacuum technology.
The formation of GAC-Clearvac extends the company's reach into the Middle East regional market through GAC's well-established regional network. GAC in turn adds further value to its portfolio of support services for vessels at the UAE's busy ports – bringing the best in global practices to regional ship-owners and setting new benchmarks for service provision.
GAC-Clearvac offers clients a wide variety of air hygiene services for ventilation systems, covering the bridge, accommodation, galley, laundry room, hospital, control room and staff areas, an integral part of compliance with HSE standards, industry regulations and insurance guidelines. It can also clean extraction systems and offer a certificate of maintenance for insurance purposes. Further, its service portfolio includes innovative black water services to clear pipes of hard scale deposits in a non-hazardous, non-intrusive procedure, which has no impact on operations or sailing conditions, enabling the vessel to remain fully operational throughout.
"This represents the next step in the evolution of our service portfolio of turnkey solutions for clients in the region, helping them minimise potential downtime for vessels operating in Middle Eastern waters, " says Goran Eriksson, General Manager – Shipping Services at GAC Dubai. "All GAC-Clearvac services meet the same high standards GAC sets for all its activities, and are built on Clearvac's expertise in European and American markets. All cleaning operations are non-hazardous, and the chemicals used are environmentally friendly."
The Clearvac Group's Managing Director, David Salter, adds: "Through this strategic partnership with GAC, an established name in the Middle East, we are now offering our vast expertise in onboard air hygiene and waste water management to a region which plays a key role in global vessel traffic and trade. We look forward to extending GAC-Clearvac's services to a dynamic and growing customer base in the region."
About GAC Group
GAC is a global provider of integrated shipping, logistics and marine services. Emphasising world-class performance, a long-term approach, innovation, ethics and a strong human touch, GAC delivers a flexible and value-adding portfolio to help customers achieve their strategic goals.
Established since 1956, GAC employs over 9, 000 people in more than 300 offices worldwide.