BIO-SEA by BIO-UV has just delivered the Piriou shipyards from Concarneau — France, with the first BIO-SEA100 skid version system for the National French Marine vessel B2M.
The French manufacturer will deliver 3 B2M models, a well known vessel for his endurance et reliability.
These vessels will allow police forces to assist the population, fight fires, carry goods…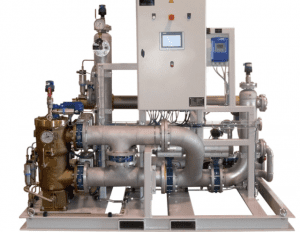 Crucial multi-missions buildings for the surveillance and the protection of our territory and approaches in the overseas territories Communities.
About BIO-SEA by BIO-UV
BIO-UV has been cooperating closely with a great number of partners, including the Piriou shipyards, in order to provide modular, reliable, innovative and energy saving systems, efficient in all water qualities.