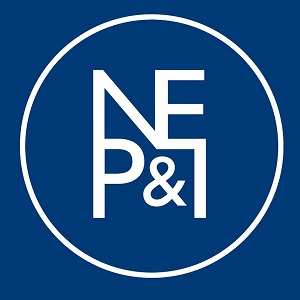 Directors of the 170 million GT, 'A' rated North P&I Club and Sunderland Marine Insurance Company (North Group) report an improved financial position at the half-way point of its current policy year. In a circular issued today (8 October 2015), they say favourable claims development and a reduced pensions liability have more than offset a minor investment loss since the 20 February 2015 renewal.
Chairman Pratap Shirke says, 'We are pleased to report that for the first six months of the 2015/16 financial year we have seen a positive movement in our financial position. We now project that North Group's free reserve at 20 February 2016 will be in excess of US$360 million, an annual increase of over 6.5%.'
Joint managing director Alan Wilson says, 'At 20 August 2015 we had 11 P&I claims in excess of US$1 million, which accounted for 43% of the claims within our US$9 million retention. This is a substantive improvement over the same point in the past four years, where we have typically had over 20 such claims.  In addition, claims from 2013/14 have started to develop favourably and in line with our expectations.
'Due to improving bond yields there has also been a US$10 million reduction in our pension impairment charge, which amounted to US$57 million over a two-year period at 20 February 2015. However, our investment return over the first six months of 2015/16 was negative at -1.29%, reflecting a market significantly impacted by an ongoing low interest rate environment and continuing volatility across global investment markets.'
Joint managing director Paul Jennings says, 'The significant reduction in large claims highlights the benefit of North P&I Club's robust renewal strategy at 20 February 2015, which led to us parting company with a number of poorly performing Members. The Club nevertheless remains a major force in the International Group of P&I Clubs, with over 11.5% of total owned tonnage.' Jennings was recently appointed chairman of the International Group's key reinsurance subcommittee.
'North's Members continue to operate in unpredictable shipping markets and the economic climate shows little signs of improvement, ' says Jennings.  'We therefore remain focused on providing the highest levels of personal service whilst maintaining the financial stability of North Group for the benefit of our Members and clients.'
North Group will publish a more detailed analysis of its half year position in early November.
North is a leading global marine insurer providing P&I, FD&D, war risks and ancillary insurance to 127 million GT of owned tonnage on a mutual basis and 43 million GT of chartered tonnage. Through its guaranteed subsidiary Sunderland Marine, North is also a leading insurer of fishing vessels, small craft and aquaculture risks. The Club is based in Newcastle upon Tyne, UK with regional offices in Greece, Hong Kong, Japan and Singapore and Sunderland Marine offices worldwide. North is a leading member of the International Group of P&I Clubs (IG), with 11.6% of the IG's owned tonnage. The 13 IG clubs provide liability cover for approximately 90% of the world's ocean-going tonnage and, as a member of the IG, North protects and promotes the interests of the international shipping industry.