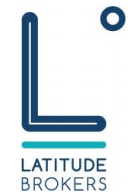 Hong Kong, 9 October 2015 – Latitude Brokers, the Hong Kong-based marine insurance specialist, today announced the management buy out of its shareholding previously owned by Cooper Gay Swett & Crawford (CGSC).
Andrew Brooker, Founding Partner of Latitude Brokers said: "We are thrilled to reach the
point in our business plan where we become independent. The Latitude team would also
like to thank CGSC for their support. They were critical to our launch and we look forward
to continuing our relationship with them."
Shaun Hooper, CEO International of CGSC said "We are very pleased to have supported
the management team at Latitude in launching and developing their business. CGSC's
business units will continue to work with Latitude following their management buy out and
we wish them the best for the future."
Financial terms of the deal were not disclosed.
About Latitude Brokers
Latitude Brokers launched in September 2014 in Hong Kong and services clients
predominantly in the Asia-Pacific region across the marine, offshore and global supply
chain sectors. Latitude was set up by Tom Fulford-Smith, Vanessa Toucas, Andrew
Brooker and Charles D'Alton. For more information visit www.latitudebrokers.com
About CGSC
Cooper Gay Swett & Crawford (CGSC) is one of the largest independent global
wholesale, underwriting management and reinsurance broker groups. Placing over $5
billion in premiums for clients in the London, U.S., and international insurance markets,
CGSC provides insurance brokerage services to a diversified base of over 80, 000
customers, including corporations, insurance and reinsurance companies, and retail
insurance brokers. CGSC is headquartered in London and employs more than 1, 500 staff
across 60 offices worldwide. For more information visit www.cg-sc.com