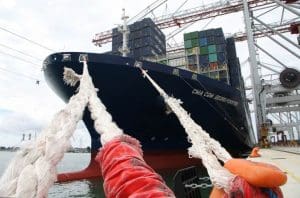 The following comes from Oceanside Logistics Ltd: 
Good Morning. 
Please note that the Port of Felixstowe is currently due to close later for the expected High Winds due to Storm Barney.
As you can imagine, this is likely to cause some disruption to our loading schedule, and may cause some deliveries to run late tomorrow.
We are expecting for the port to be opened again tomorrow morning, however, we would ask that your delivery sites bear with us, and we will endeavour to get all deliveries to site as soon as possible.
We expect Southampton Port to also have similar closures, but nothing has yet been confirmed.
We will update you early tomorrow AM when we know how your deliveries are progressing.