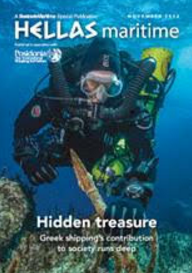 Hellas Maritime, the international journal on Greek Shipping, jointly published by Seatrade and Posidonia Exhibitions, is now available.
To download the Hellas Maritime Journal and the Posidonia 2016 Supplement please click here.
Posidonia 2016,  6-10 June 2016, Athens Metropolitan Expo,  www.posidonia-events.com
We look forward to welcoming you to the home of shipping next June!