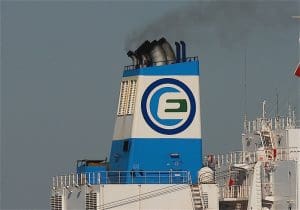 ANTWERP, Belgium, 26 January 2016 – Euronav NV (NYSE: EURN & Euronext: EURN) ("Euronav" or the "Company") today confirms that since the trading update of 15 January 2016, the Company has purchased 500, 000 of its own shares on Euronext Brussels at an aggregate cost of EUR 4, 762, 784.20.
Following this transaction, the Company now owns 966, 667 own shares (0.61% of the total outstanding shares).
Euronav may continue to buy back its own shares opportunistically. The extent to which it
does and the timing of these purchases, will depend upon a variety of factors, including
market conditions, regulatory requirements and other corporate considerations. The share
buybacks do not affect our dividend policy.
Announcement of fourth quarter results 2015: Thursday 28 January 2016
About Euronav
Euronav is an independent tanker company engaged in the ocean transportation and storage of crude oil and petroleum products. The Company is headquartered in Antwerp, Belgium, and has offices throughout Europe and Asia. Euronav is listed on Euronext Brussels and on the NYSE under the symbol EURN. Euronav employs its fleet both on the spot and period market. VLCCs on the spot market are traded in the Tankers International pool of which Euronav is one of the major partners. Euronav's owned and operated fleet consists of 56 double hulled vessels being one V-Plus vessel, 28 VLCCs (of which 1 in 50%-50% joint venture), three VLCCs under construction which were recently acquired as resales of existing newbuilding contracts, 22 Suezmaxes (of which four are owned in 50%-50% joint ventures) and two FSO vessels (both owned in 50%-50% joint venture). The Company's vessels mainly fly Belgian, Greek, French and Marshall Island flags.
Regulated information within the meaning of the Royal Decree of 14 November 2007.