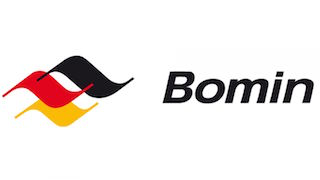 Hamburg,  February 18, 2016 – The Bomin Group, a leading global physical supplier and trader of marine fuel oil, today announced the appointment of Shogo Miura, a new Business Development Manager in Japan. As the operation expands, Bomin is also moving to new offices in Tokyo.
Shogo Miura brings over 20 years of marketing and sales experience to the company, ten of which have been spent in the bunkering industry. Fluent in English, Japanese and Korean, Shogo Miura will be responsible for building strong relationships with Bomin's customers and further broadening the company's reach amongst ship owners and operators within the region.
Bomin has seen significant growth and demand for bunkers in Japan which has induced the move to new offices in Tokyo. Product quality remains a critical factor for customers in the region and ship owners and operators have responded positively to Bomin's policy of all products being delivered under a Bomin specific Bunker Delivery Note (BDN). This ensures that the company takes full responsibility for the end-to-end supply process from order through to delivery, and that products are delivered in the right quantity and to the right quality specifications.
Lars Döring, Regional Manager, Asia Pacific, Bomin Group, stated: "We are delighted to welcome Shogo Miura to the Bomin Japan team. His experience and knowledge of the industry will help drive further growth in the region. In Japan we see an increasing amount of customers responding to the real expertise that Bomin offers in a progressively complex market, in conjunction with providing the most professional bunkering services and solutions that are founded on integrity, and delivering quality at every juncture. We are confident that our team in the region will continue to go from strength to strength."
Shogo Miura's contact details are as follows:
E: smiura@bomin.hk
T: 03-5288-5347
Y: bomin_miura
From February 18, 2016, Bomin's headquarters in Japan will be located at the following address:
Level 20 Marunouchi Trust Tower – Main
1-8-3 Marunouchi Chiyoda-Ku
Tokyo, Japan 100-0005
About Bomin:
The Bomin Group has been active in the bunker business for more than 35 years via its subsidiaries and is one of the world's leading independent suppliers and traders of bunker oil. The business portfolio covers activities ranging from the supply of bunker fuels to lubricants and other services to the shipping industry. The company operates around the globe with a staff of more than 300 in 36 offices worldwide. Bomin is 100 percent owned by Mabanaft.
Mabanaft GmbH & Co. KG is the trading division of Marquard & Bahls, Germany, a leading independent petroleum company, privately owned. The business encompasses the import and wholesale of petroleum products. Furthermore, the company is active in bunker services, service stations, heating-oil retail, lubricants and biofuels.