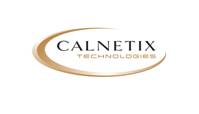 CERRITOS, Calif. – March 7, 2016 – VYCON®, a subsidiary of Calnetix Technologies, will feature its new XXE model flywheel kinetic energy storage system at Data Center World next month.
The VYCON system is designed to provide a reliable, cost-effective alternative for battery banks as backup to uninterruptible power systems (UPS) in mission-critical applications.
"Batteries are the weak link in the power infrastructure chain, " said Frank DeLattre, Business Unit Leader at VYCON. "Lead-acid battery banks require a large dedicated temperature-controlled space with spill containment and hydrogen gas monitoring. The batteries must be replaced every few years and disposed of in accordance with hazmat requirements. In contrast, the VYCON energy storage system has  20 times higher reliability, a smaller footprint, self-monitoring capabilities, is virtually maintenance-free and can be operated in extreme temperature environments without degrading performance over a 20-year design life period."
"The return on investment is typically three to four years, and over its 20-year lifetime, the VYCON system can save hundreds of thousands of dollars in operating costs compared to batteries, " DeLattre added.
The VYCON system provides instant regulated DC power to the UPS to start up and transition to the emergency generators in the event of a utility outage. Multiple VYCON units can be paralleled to meet the run time and power levels required.
Unlike other systems, the patented VYCON design uses full, 5-axis, active magnetic bearings instead of mechanical bearings with just magnetic assist. This frictionless maintenance-free flywheel levitation solution eliminates the need for lubrication and bearing replacement.
The new XXE model, introduced by VYCON in 2015, provides 50 percent more energy storage than the previous XE model.
Certified by most major three-phase UPS manufacturers, more than 900 VYCON systems have been deployed and have logged over 13 million discharge/recharge cycles. The products are supported by a network of over 200 trained technicians available 24/7.
Data Center World 2016, which takes place in Las Vegas,  March 14-18, is the premier international conference and expo for data center and IT infrastructure professionals. Visitors are invited to come by Booth 1108 to learn more about the VYCON kinetic energy storage technology.
About Calnetix Technologies
Calnetix Technologies, LLC ("Calnetix"), headquartered in Cerritos, Calif., is focused on Innovation That Drives Industries™. The company specializes in high-performance, high-speed motor generators and best-in-class advanced magnetic bearings and control systems. Calnetix's patented, underlying technologies, which have been in use since the company's inception in 1998, have made Calnetix a world leader in the design and production of high-speed machines. The company's overall technology portfolio and system integration capabilities have led to development and production contracts with industry leaders and the start of many successful subsidiaries that focus on unique niche markets. For more information, please visit www.calnetix.com.