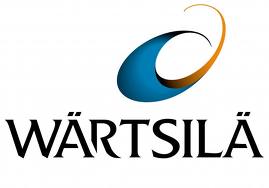 Wärtsilä Corporation, Company Announcement 7 March 2016 at 8.30 a.m. EET Wärtsilä internal audit reveals deviations in a limited number of fuel consumption tests of marine engines
Wärtsilä Corporation has, at its own initiative, conducted an internal audit of test processes globally. This was done to secure compliance and to ensure operational excellence within the company.
The investigation has brought forward deviations in certain fuel consumption measurement tests conducted for marine engines in Wärtsilä Delivery Centre Trieste in Italy before customer dispatches. The deviations are on average 1% of fuel consumption. Of all Wärtsilä engine deliveries a total of 2% may have been affected. Engines for power plant customers are not impacted, and we have no evidence of deviations in other operations.
It is to be noted that the engines in question have fulfilled the regulatory and classification society requirements, and the potentially affected vessels have met sea trial requirements. According to our evaluation, the customer impact of the deviations is marginal.
Over the recent years our portfolio has expanded significantly, and in 2015 Wärtsilä's marine engine sales represented 12% of annual group revenues. According to the estimate of Wärtsilä management, the financial impact of this issue is not material.
Based on our current analysis, the deviations have been caused by a limited number of personnel, who have clearly acted against work instructions and our code of conduct by influencing the test results.
These actions are in dire violation of corporate policies and the company takes the matter extremely seriously. In order to secure new and transparent processes and controls, Wärtsilä has reviewed all test procedures, and taken immediate corrective actions where deviations have been found. Consequently, we can confirm that the tests fulfil our high standards.
"Wärtsilä requires all its employees to act in accordance with internal guidelines as well as laws and regulations. We deeply apologise for any loss in trust caused by this violation to our policies and corporate values, and we will immediately start reaching out to our customers", says President and CEO Jaakko Eskola, Wärtsilä Corporation.
Analyst and press teleconference
An analyst and press teleconference will be held today,  Monday 7 March 2016, at 10.00 a.m. Finnish time (8.00 a.m. UK time). The teleconference will be held in English. To participate in the teleconference please register at the following address:http://emea.directeventreg.com/registration/66562267. You will receive dial-in details by e-mail once you have registered. If problems occur, please press *0 for operator assistance. Please use *6 to mute your phone during the teleconference and the same code to unmute.
Wärtsilä in brief
Wärtsilä is a global leader in advanced technologies and complete lifecycle solutions for the marine and energy markets. By emphasising sustainable innovation and total efficiency, Wärtsilä maximises the environmental and economic performance of the vessels and power plants of its customers. In 2015, Wärtsilä's net sales totalled EUR 5 billion with approximately 18, 800 employees. The company has operations in over 200 locations in more than 70 countries around the world. Wärtsilä is listed on Nasdaq Helsinki.
www.wartsila.com