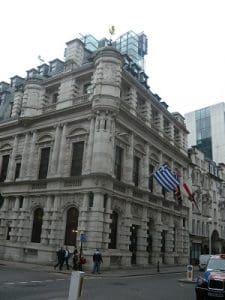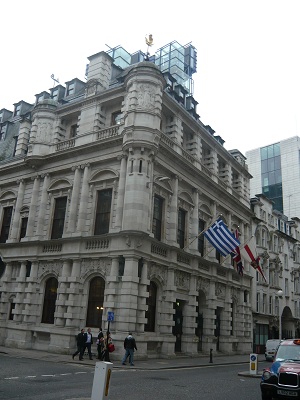 Lloyd's Register and The Well Academy strengthen their collaboration with the signing of a global frame agreement to cover joint provision of training services to the upstream oil and gas industry
Lloyd's Register and The Well Academy have further strengthened their collaboration through the signing of a global frame agreement. This agreement provides a mechanism for the two companies to continue working together to deliver to the drilling and well services industry cost effective training solutions across a global network of training centres.
Ivo Nijhuis, Director of The Well Academy, says: "Together we will serve the industry on a global scale with training courses and development programs that enhance competence and confidence on an individual and organisational level."
In October 2015 both companies first announced their working collaboration which was subsequently followed up in February 2016 with delivery of the first combined Well Control Enhanced Renewal training course. In spite of challenging market conditions both companies continue to invest together in the development of enhanced well control and well intervention learning solutions while also jointly marketing existing training programs to a combined global client base.
Meindert Sturm, Vice President of Market Development of Lloyd's Register, says: "This collaboration enables us to provide a wide range of drilling industry courses covering all interactions between People, Systems and Equipment in a classroom, simulator or workshop based training environment that enhances the candidate's training experience."
Execution of this global frame agreement enables the training services of both Lloyd's Register and The Well Academy to be readily available to new and existing clients in Europe, Middle East, USA and Asia. Training Centres have been established in The Netherlands, Abu Dhabi, Qatar and Houston with others including Iran and Singapore planned with the specific aim of reducing client travel expenditure.
About LR
Lloyd's Register (LR) is a global engineering, technical and business services organisation wholly owned by the Lloyd's Register Foundation, a UK charity dedicated to research and education in science and engineering. Founded in 1760 as a marine classification society, LR now operates across many industry sectors, with some 9, 000 employees in 78 countries.
LR has a long-standing reputation for integrity, impartiality and technical excellence. Our compliance, risk and technical consultancy services give clients confidence that their assets and businesses are safe, sustainable and dependable. Through our global technology centres and research network, LR is at the forefront of understanding the application of new science and technology to future-proof our clients' businesses.