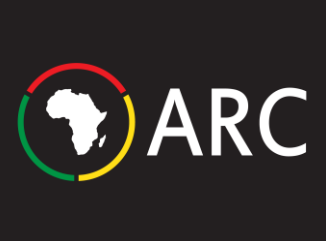 Shipping companies operating in West Africa can now benefit from an innovative new business, Africa Risk Compliance (ARC).
The new management company has been born out of many years' experience of operating in the Gulf of Guinea. Offering long term partnerships to its clients, ARC provides a wide range of operational support services across West Africa.
Chief Executive Officer of London based ARC, Michael Wingate, along with his team, have extensive knowledge of the region, having supported shipping in the Gulf of Guinea for many years. ARC has strong relationships with governments and regional navies, forged when advising them on security strategy. Exposure to the different levels of the shipping industry in the region ensures the company is built on solid foundations.
The company's experience lies in the provision of services to the shipping industry, primarily in maritime security. The expansion into other support services stems from recognising the need for an organisation to take a leading role in a region that is seen as challenging and where the international shipping community suffers from a lack of information.
Mr Wingate commented: "We are really excited to be pressing ahead with this innovative andexciting concept that we believe offers something completely different to services currently available in West Africa.
"When we devised the ARC concept, we sought to address a wide range of problems faced by the shipping industry in West Africa. ARC had first hand experience of these problems from our visits to the region over the past four years.
"Through seeing and being a part of regional operational development in the Gulf of Guinea and listening very carefully to our clients' feedback, we aim to understand shipping companies, Governments, Navies and most importantly to us, the local businesses in the region.
"We established our company to work in the most complimentary manner, whilst maintaining everything that was good from alternative operating models. We see ourselves as an extension of our client's office in West Africa and we operate very much on behalf of shipping companies,  offering them all the support they need."
ARCs services range from security provision and advice, to full operational support and logistic services, shipping agency support and a variety of brokerage services, all underpinned by comprehensive insurances and legal support, ensuring a compliant service no matter the country of operations, at extremely competitive prices.
Having operated in West Africa for many years, ARC has an extensive network of contacts,  meaning it can adapt to changing situations immediately and provide rapid response and solutions when a client requires assistance.
The company prides itself on its depth of knowledge, flexibility, relationships and ability to deliver services in high pressure situations.