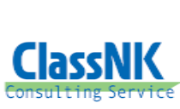 ClassNK Consulting Service announced that JX Ocean Co., Ltd. has selected ClassNK CMAXS LC- A, the machinery condition monitoring and automatic diagnostic  system, for use on ENEOS SPIRIT, a 310,000 dwt tanker.
ClassNK CMAXS LC- A is a solution that integrates innovative sensor anomaly detection algorithm to analyse correlations between multiple sensor data in the engine room and detect any early signs of malfunction or potential damage to machinery. Also, the solution has a feature that automatically shows the optimum setting of the main engine, and troubleshooting instructions based on the results obtained by the analysis. The solution shows the condition of a wide variety of machinery in real- time, and provides the relevant instructions and the procedure manual for machinery based on the result of the automatic condition diagnosis. In addition to these functions, ClassNK CMAXS LC- A acts as a total support system, which allows users to centrally manage the monitoring and diagnostics functions of different types of shipboard equipment. This total support system aspect makes delivering a high level of support for a wide range of machinery not only possible, but a straightforward experience for the user.
The vessel began using ClassNK CMAXS LC- A from June 2016 after a trial installation in 2014 under the joint research project together with ClassNK and joint collaborator Diesel United Ltd. The troubleshooting function and total support system aspect were highly rated during the trial.Through the provision of ClassNK CMAXS LC- A, ClassNK Consulting Service is continuing to help ensure safe operations and reduced life cycle costs for machinery.
(*1): ClassNK Consulting Service Co., Ltd. is a subsidiary company of ClassNK.